Massive protests in Chilean cities against the private pension scheme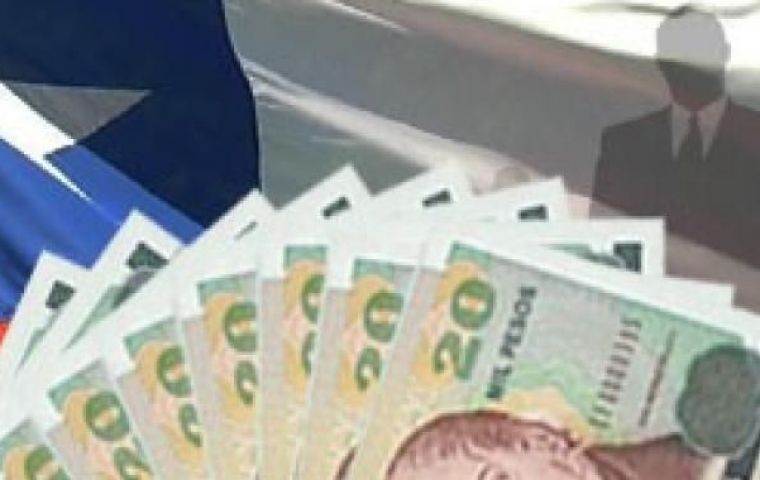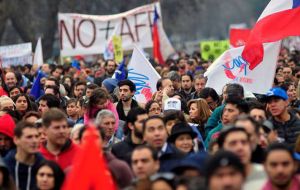 Close to 350,000 people in Chile's capital Santiago and a further two million nationwide took part on Sunday in street protests demanding the replacement of a private pension system imposed under the Pinochet regime, following recommendations from multilateral organisms. The protesters main demand is the elimination of the current pension system, the privately run AFPs (Pension Fund Administrators).
Implemented under Pinochet, (and extended to most other South American countries under World Bank guidelines), AFPs has now amassed close to 160 billion dollars in assets, generated by collecting and managing the people retirement funds and using it in the financial markets.
Although the aim of the scheme is to offer bigger pensions, 80% of pensioners receive pensions on average below 230 dollars a month.
Protesters demand a new public pension system with tripartite participation of workers, employers and the state. This is the fourth protest in less than a year organized by the "No More AFP" coalition.
The pension protests are happening amid a growing anti-establishment sentiment driven by the exposure of corruption cases among the ruling class and demands of social and economic rights, such as education and healthcare, stripped away by the Pinochet dictatorship, but never re-established with the return of democracy in 1990 and despite over twenty years of a Socialist led coalition governments.
The political landscape is changing, with right wing billionaire and former president Sebastian Piñera at the top of the polls. On the other hand, TV journalist and senator Alejandro Guiller, running as an independent, is the leading option among center-left ruling coalition.
Meanwhile, a new anti-establishment bloc, "Frente Amplio" (Broad Front), including progressive, left-wing organizations and social movements, aims to capitalize the popular anger against the ruling class. Chile will held general elections in November 19th 2017.