Kirchner family prosecuted charged with money laundering; court seizes US$ 8.5m in assets
Tuesday, April 4th 2017 - 19:42 UTC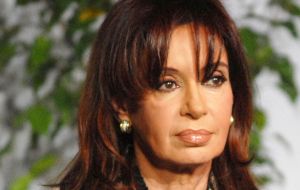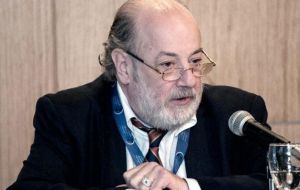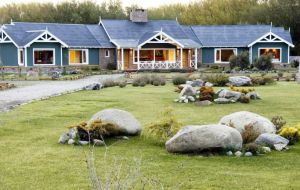 An Argentine court on Tuesday prosecuted ex president Cristina Fernandez and her children, Maximo and Florencia, as alleged heads of an illicit organization to launder money in association with public works contractors. The ruling includes the seizure of family assets equivalent to US$ 8.5 million and handing over their passports.
Judge Claudio Bonadío also prosecuted contractors Lazaro Baez, Cristobal Lopez and Romina Mercado, niece of Cristina Fernandez and Nestor Kirchner, who figured since 2015 as head of the Los Sauces Society, owner of several hotels in Santa Cruz province.
According to the charges the company created in 2006 by the presidential couple and their son Maximo could have been used to rent out rooms and spaces, which were really massive transfers from contractors Baez and Lopez who were awarded over priced public works.
Judge Bonadío argued that the ex president was criminally responsible for being part of an illicit association, which she headed, involved in laundering assets of illicit origin, aggravated by the fact that she was a government official and was involved in negotiations incompatible with her condition.
Maximo Kirchner, currently congress member, and Florencia Kirchner also had assets seized and were charged by Judge Bonadío of being part with their mother, as heads of the illegal association.
The Los Sauces investigation took off in April 2016 following on the accusation reported by left leaning congress member Margarita Stolbizer against the former president, and her children, for allegedly falsifying public documents and money laundering in illicit operations with contractors Baez and Lopez.
Baez a close friend of ex governor and ex president Nestor Kirchner, in a few years became the largest public works contractor of Santa Cruz province, and is currently in jail facing other charges also related to money laundering on what is known as "the K (Kirchner) money route". Investigations have shown that the former bank cashier owns hundreds of properties, vehicles and other assets.
A month ago Cristina Fernandez was summoned to Buenos Aires to face Judge Bonadío and refused to be questioned, but presented a legal brief stating she was the victim of a "political-magistrates" operation to discredit her and her family sponsored by president Mauricio Macri.
Baez and Lopez declared themselves entirely unconnected to the alleged criminal organization, and ignorant of the alleged operations between their companies and Los Sauces. Ms Mercado said the company was never involved in any criminal activities.
Maximo and Florencia Kirchner alleged the same hypothesis argued by the ex president, they are victims of a political-magistrates campaign to discredit and tarnish the good name of the family.
Cristina Fernandez has also been prosecuted for the sale of future dollars at the end of her mandate which allegedly cost the Central Bank hundreds of millions of greenbacks in losses, and for an illicit organization dedicated to the alleged fraudulent awarding of public works contracts.
Adding to her legal challenges, last weekend the ongoing investigation discovered that Cristina Fernandez owns an additional fourteen houses in Santa Cruz, most of them in Rio Gallegos, that were never declared to the tax office or the anticorruption desk.