Falklands airbridge working; no reply from Argentina on a second flight
Thursday, April 27th 2017 - 23:44 UTC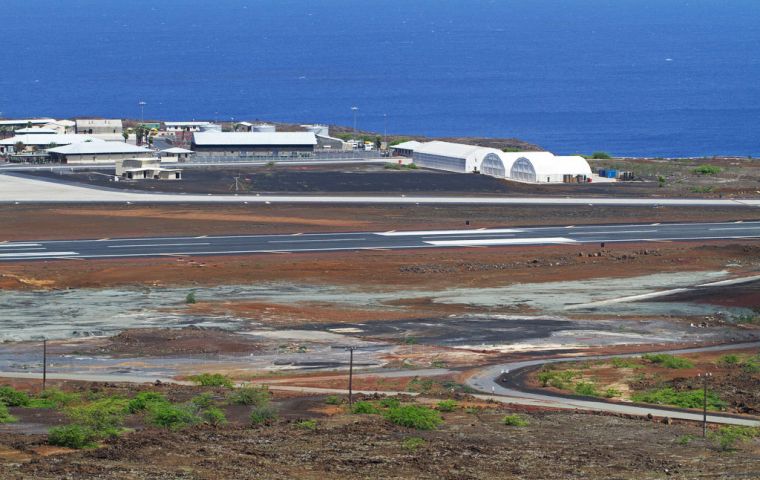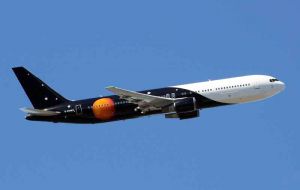 Falkland Islands lawmaker, MLA Mike Summers apologized on behalf of the UK Ministry of Defense (MoD) for the disruption that the flight diversion from Ascension Island had caused, but said he knew they were working hard to ensure proper arrangements were in place for the continuation of the air bridge with the UK.
According to a report in the latest edition of the Penguin News, MLA Summers said it would continue to run on a twice weekly basis (Brize Norton/MPA/Brize Norton) but with a different stopover.
"For those who heard that the Ascension runway may be patched within a couple of weeks, sorry not true, we all wish, but it is going to be closed for a considerable period of time," he said in Legislative Assembly on Thursday.
The Falklands lawmaker said work would continue with Brigadier Bennett (Commander British Forces South Atlantic Islands, CBFSAI) and the MoD to ensure the air bridge provided the level of support needed for Islanders to access the UK .
On the subject of an additional flight MLA Summers noted that it was six months since the signature of the joint statement in Buenos Aires by the UK Minister and Argentine Foreign Minister and none of the issues in respect of the Falklands had been honored by the Argentine Government. But, he said, the planning for a second flight will continue.
"We will continue to push to get the Argentine Government to honor the commitments it made at ministerial level that they would not interfere with a flight to Brazil or another South American country."
MLA Summers said that for the moment it looked like they were not able to deliver on that, "so we will have to go back and look at some of the other options available. "They may be less palatable, more difficult to plan and more costly, but we do need additional air capacity to the Falklands so we have to carry on and do that work," he said.
Current RAF air bridge flights to and from the Falklands are programmed to stop over for refueling at one of several countries in West Africa. Regarding Yellow Fever, a military spokesperson has confirmed that vaccination is not required for travel to or from the UK. This includes times when the stopover point is in West Africa.
However if the aircraft is required to stop it should be noted that off overnight at the refueling stop, proof of yellow fever vaccination is not required as neither the Falkland Islands or the UK have endemic yellow fever.
If disembarking the aircraft for an overnight stay, the risk of contracting yellow fever is assessed as negligible.
International airports and their surrounding areas have a requirement under International Health Regulations to control vectors carrying disease (mosquitoes etc). There are currently no yellow fever outbreaks reported by the World Health Organization in Africa.
There is no requirement for anti-malaria medication for a refueling stop if you do not leave the airport or for overnight stopovers at a hotel within the airport complex.
If an overnight stopover is planned in mainland West Africa and involves accommodation in a downtown hotel, then travelers should be assessed by a doctor and prescribed appropriate anti-malarials prior to travel. These should be taken as recommended. If the stopover is Cape Verde, there is no requirement for anti-malaria medication. (Penguin News).