Falklands celebrates Queen's Birthday with sunny weather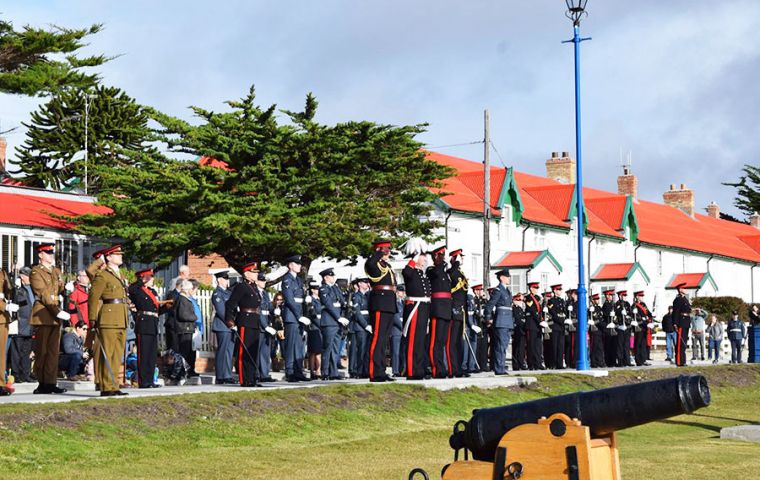 The Falkland Islands' sunny calm weather blessed Queen Elizabeth II's Birthday parade held at Victory Green on 21 April, making it all the better for attendees enjoying the lively music courtesy of the Royal Artillery Band.
His Excellency the Governor Colin Roberts and the Commander British Forces Brigadier Baz Bennett took the Royal Salute following a 21 gun salute and a fly past from three Typhoon aircraft.
The parade included contingents from the Royal Navy, the Army, the Royal Air Force the Falklands Islands Defense Force and members of a number of youth organizations.
Members of Legislative Assembly also attended in an official capacity.
After the parade a reception was held at Government House for invited guests where band members also entertained with music in the conservatory. (Penguin News)