UK top union leader anticipates major loss for Labour; Corbyn releases plans to nationalize energy and water industries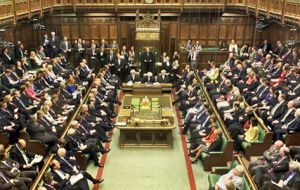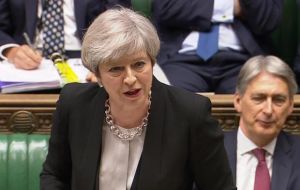 One of Jeremy Corbyn's key allies, Unite boss Len McCluskey, has said he cannot see Labour winning the election. A Labor victory on 8 June would be "extraordinary" given the state of the party and criticism of it in the media. He suggested winning 200 seats - nearly 30 fewer than in 2015 - would be a "successful" result for Mr. Corbyn.
It comes as the Tories said there was a £58bn "black hole" in Labor's plans to nationalize two key industries. Labor's manifesto - published on Tuesday - did not set out how plans to nationalize the National Grid and the water industry would be funded.
The Conservatives said bringing them back into public ownership, which would require a future Labour government to compensate existing shareholders, would add £14bn to the national debt in one year alone.
But Labor, which has also pledged to nationalize the railways and Royal Mail, said it could be done at no net expense to the public purse and that consumers would see their bills come down by as much as £220 a year.
McCluskey's intervention came hours after Mr Corbyn launched his party's manifesto, which the Labour leader described as a "program of hope" and which included billions for schools and the NHS and an expansion of free childcare.
The leader of the UK's biggest union said he was supportive of the manifesto but was not "optimistic" about Labor's chance on 8 June, given the hostility which he claimed it faced in large sections of the media.
"In terms of the imagery of Jeremy, that's a huge task. He's got now just under four weeks to try to see if you can break through that image and it's going to be a very, very difficult task...whether that breakthrough can happen, we'll wait and see.
"I'm not optimistic, but we'll wait and see." He added: "People like me are always optimistic… things can happen. But I don't see Labour winning."
"I believe that if Labour can hold on to 200 seats or so it will be a successful campaign," he said. "It will mean that Theresa May will have had an election, will have increased her majority but not dramatically."
Mr Corbyn was quoted as saying earlier in the campaign that he would stay on whatever the result of the election, citing the mandate he has from his leadership victories in 2015 and 2016. Both Gordon Brown and Ed Miliband resigned after leading Labour to defeats in 2010 and 2015 but, amid speculation that jockeying for position has already begun, there have been suggestions that Mr. Corbyn could stay on if he equals the 30.4% vote share that Ed Miliband got in 2015.
Labour is defending its plans to exert state control over key utilities amid uncertainty over what the final price tag will be and how it will be paid for.