HMS Clyde, protecting the Falklands for a decade
Friday, June 2nd 2017 - 07:23 UTC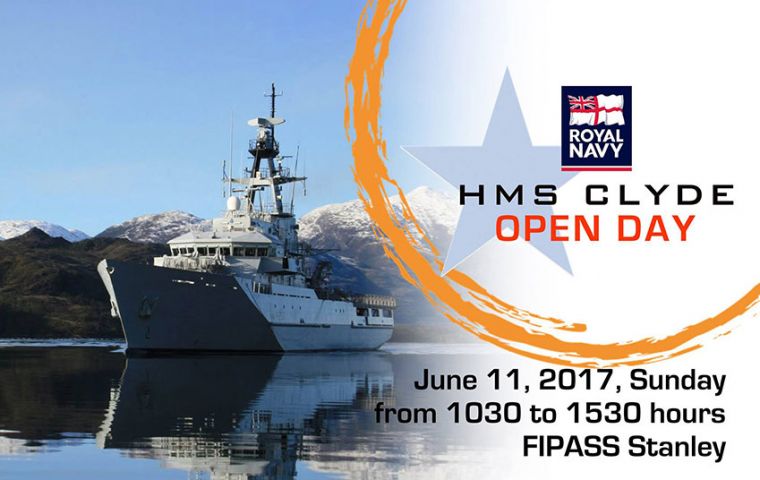 This year, 2017, is key for HMS Clyde as it marks her tenth year operating in the southern hemisphere as the Falkland Islands Patrol Vessel, having first arrived on September 21, 2007.
The Clyde recently returned to the Falkland Islands after a 4,300 mile, 17 day passage across the South Atlantic from South Africa where she underwent maintenance work.
Lt Rachel Abbey, Clyde's Marine Engineering Officer, who was responsible for the engineering aspects of the maintenance said: "It feels good to be back in the Falklands.
South Africa was challenging from an engineering perspective and a good change of scenery but we're all aware that Mare Harbor is our home-port and the transit back couldn't have gone quickly enough."
To celebrate HMS Clyde ten years in the Falklands, an open day has been arranged for next June 11 at FIPASS from 10:30 to 15:30.