Soybeans and corn record crops challenge Brazil's storage capacity
Thursday, July 6th 2017 - 10:17 UTC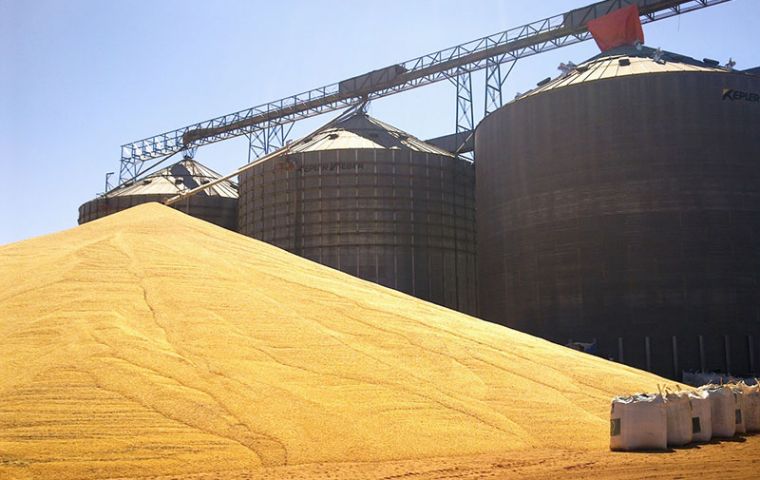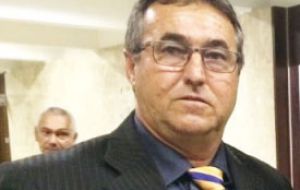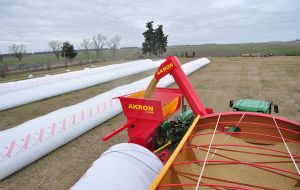 Brazilian farmers are discovering a serious obstacle to becoming one of the world's top producers of soybeans: they're running out of room to store all the unsold supply. The biggest harvest in the country's history is poised to leave domestic inventories at a record, data from the processors' group Abiove show.
Local prices to growers are down 29% from a year earlier, so farmers are stashing soybeans anywhere they can rather than sell, which is creating a storage crunch at grain bins just as Brazil's record corn crop arrives.
"Warehouses are still full of soybeans while farmers start the winter-corn harvest," said Nelson Antonini, a grower who sits on the board of Copasul, the 800-member farm cooperative in the municipality of Navirai, in the state of Mato Grosso do Sul. "We've been facing storage problems."
So far, Copasul farmers have sold about 50% of their soybean production, well below the 80% they'd normally have unloaded by now, Antonini said. There's only enough local storage capacity to stockpile 40%. To make room for new arrivals of corn, growers have taken 42,000 metric tons of soybeans out of storehouses and put them into plastic silo bags.
Similar problems are showing up across Brazil as harvests in the Southern Hemisphere come to a close. Most of the soybean crop is collected from February through May. While Brazil trails only the U.S. as a producer, it exports more of the oilseed than any other country. Soybeans are crushed to make vegetable oil and animal feed.
What's compounding the supply crunch is that the country will also reap a record corn crop, which may surpass 100 million tons for the first time, according to local forecasters. The first of two crops arrives in March, followed by a second harvest completed by the end of September. Brazil is the world's third-largest grower and second-biggest exporter of the grain, behind the U.S.
Farmers in the South American country collected about 114 million tons of soybeans this season, up 18% from a year earlier, the U.S. Department of Agriculture estimated last month. U.S. output and inventories also have been rising. While global output probably is headed lower over the next year, global reserves on Oct. 1 will be 21% higher than a year earlier at a record 93.2 million tons, the USDA estimates.
Brazil probably can stockpile about 65% of its total grain and oilseed output, according to data from Conab, the agency within the Ministry of Agriculture responsible for supply and demand forecasts.
"We've seen a great number of farmers ordering silo bags to store corn in Mato Grosso," said Frederico Azevedo, a manager at Aprosoja, the state's farmers group.
The big, white bags can hold about 180 tons of grain, keeping the contents mostly dry and protected from damage by weather or pests. They're used widely in neighboring Argentina, but haven't been common in Brazil until now.