S&P downgrades Chile's rating, for the first time since 1990
Saturday, July 15th 2017 - 08:12 UTC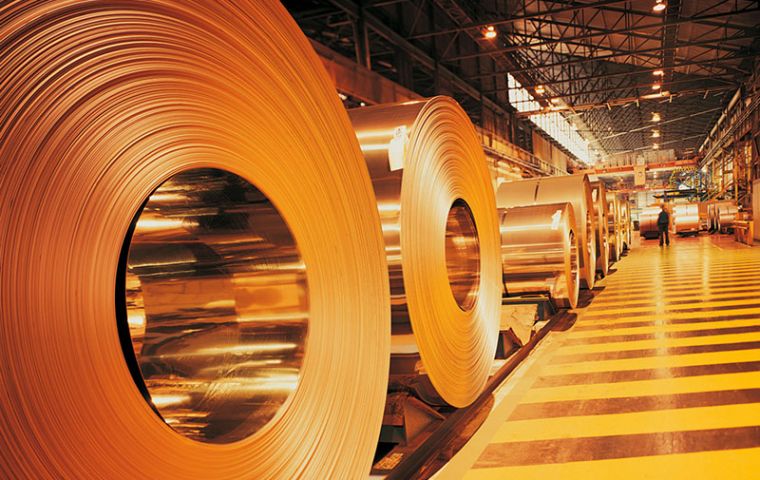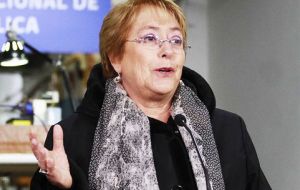 Credit ratings agency S&P downgraded Chile's long-term foreign currency rating to 'A+' from 'AA-' on Thursday, the country's first downgrade since the 1990s, as weak business confidence and low prices for key export copper have eaten into fiscal revenues.
Chile, is Latin America's highest-rated sovereign debt holder, with a long record of stability, sound fiscal management, and rainy-day buffers in the form of sovereign wealth funds.
But falling commodities prices have severely hurt the export-dependent economy in recent years, while a number of corruption scandals in a country that takes pride in its probity have sapped confidence. Business leaders also blame the center-left government of President Michelle Bachelet for generating uncertainty by trying to push a raft of social and economic reforms through an increasingly fractured Congress.
"The downgrade reflects prolonged subdued economic growth that has hurt fiscal revenues, contributed to increases in the government's debt burden, and eroded the country's macroeconomic profile," S&P said.
The downgrade was not entirely unexpected. S&P had changed its bias on Chile to "negative" from "stable" in January, following a similar move by Fitch in December. However, it is likely to be used as fodder by the political right in this year's presidential election, scheduled for November.
The front-runner, billionaire former President Sebastian Piñera, has framed his candidacy as an opportunity to return to the steady growth for which Chile is known after years of stagnation.
Shortly after the downgrade was announced, Chilean Finance Minister Rodrigo Valdes told journalists that Chile was still the highest-rated country in the region, sharing the same rating with a number of high-income countries in Europe.
He added, however, that the country had to "continue taking seriously" its commitment to reducing its fiscal deficit. "We have to ensure that we have a credible fiscal trajectory," he said.