Mercosur farmers will continue to vaccinate against foot and mouth disease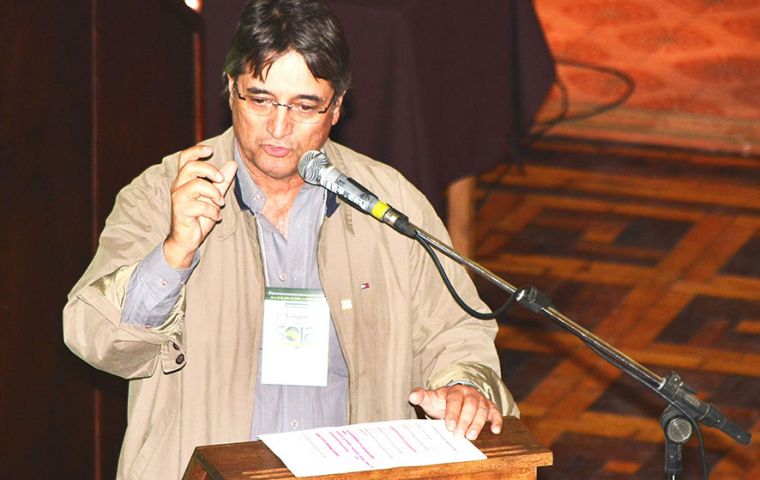 Mercosur Federation of Rural Associations consider inconvenient that the region should cease to vaccinate cattle against foot and mouth disease.
The issue which brought together representatives from Mercosur four founding countries, Argentina, Brazil, Paraguay and Uruguay, was addressed in Paraguay during a major regional agriculture and cattle show.
The federation is celebrating its twentieth anniversary and in a forum one of the main issues was precisely the sanitary condition of livestock in member countries and their neighbors.
The initiative to lift the obligation to vaccinate against FMD originated from Brazilian representatives, although the head of the regional block Gedeao Silveira Pereira, from Rio Grande do Sul admitted the proposal did not have a unanimous support in his area, which is southern Brazil.
"Before we reach that stage other measures must be implemented, but yes, someday we will have to cease the FMD vaccination. Of this I am certain, but which day is a big question mark", said Silveira Pereira
Representatives from the Uruguayan Rural Association and Argentina's Rural Confederations, agreed that conditions are not yet appropriate to stop vaccinating against FMD. Furthermore a congress of 360 associations in Argentina strongly stated that they would continue with vaccination.
Mercosur country members which in the past have suffered spats of the disease currently hold the status of free of foot and mouth disease, with vaccination.