Refuelling Hub for South Atlantic Airbridge confirmed as Cape Verde
Monday, July 24th 2017 - 18:20 UTC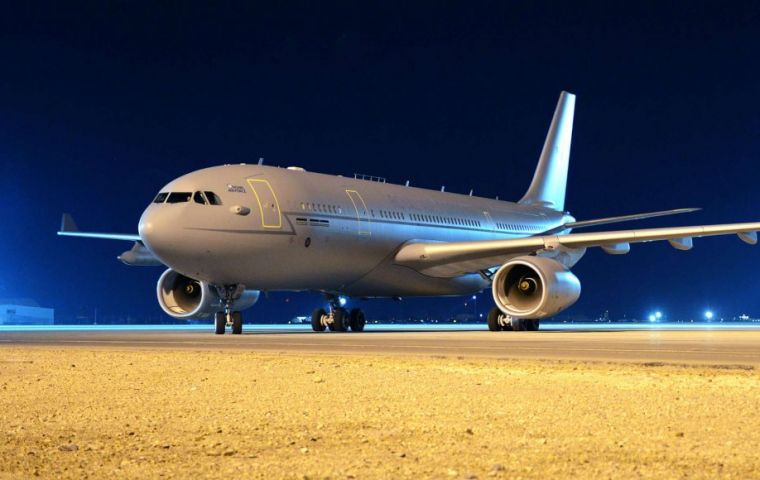 The Ministry of Defence (MoD) is pleased to announce that a final decision has been taken on the location of the refuelling hub for the South Atlantic Airbridge (SAA). The SAA will continue to transit through Sal, Cape Verde until 2020, when the Ascension Island runway resurfacing project is expected to be complete.
The MoD will continue to provide seats to civilian passengers throughout this period, as per the existing agreement with the Falkland Islands Government.
Passengers are now able to disembark the aircraft during the stopover in Sal and make use of the airside airport facilities.
Ascension Island remains a strategically important site for the MoD and the UK. The 2 mile runway at Wideawake Airfield requires a full-depth resurfacing, but smaller military aircraft, including the RAF C17, C130 and A400M, can still operate safely.
Given Ascension's isolated location and the resultant logistical challenge, the repair works are not expected to be complete until 2020.
The runway is owned and operated by the US Air Force under the Bahamas Agreement and they are therefore responsible for the design, management and delivery of the resurfacing project.
Brigadier Bennett, Commander British Forces South Atlantic Islands, said: "With this announcement, we draw a line under the uncertainty that has existed about the South Atlantic Airbridge over the past few weeks. I look forward to continuing my close work with the Falkland Islands Government."