Irish beef farmers warn that an EU/Mercosur deal is a "completely unacceptable"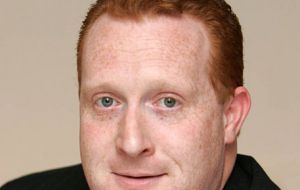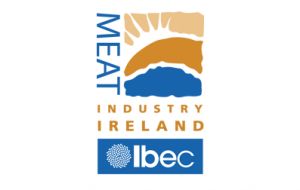 Pushing the European Union Mercosur deal is a "completely unacceptable", according to Meat Industry Ireland's (MII) director Cormac Healy. In a statement, Healy said that any progression and completion of the Mercosur trade deal will have negative effects on the EU beef market.
"While the outcome of Brexit is still uncertain, it [Mercosur] has the potential to cause serious disruption to the EU beef market, sending the EU-27 market into massive beef surplus. A Mercosur deal that would allow any additional volume of concessionary beef imports on to the EU market must be avoided.
"As Ireland is the main exporter of beef to the rest of the EU market, the Irish cattle and beef sector would suffer the greatest consequences of this deal," Healy continued.
MII, which is the Ibec group representing the Irish meat processing and export sector, called on the Irish government to block moves by the European Commission to complete the Mercosur trade deal.
In July it was announced that any Mercosur deal was expected to be finalized by the end of 2017
At the same time European Commissioner for Agriculture Phil Hogan said that any trade deal with the Mercosur bloc (Argentina, Brazil, Paraguay and Uruguay) must meet the European Union mandate in relation to agriculture.
Mercosur negotiations have been stop-start for 18 years now. It has generated heavy criticism from various farming organizations over that period.
The Irish stance apparently is supported by another nine EU countries, headed by France who fear the competitiveness of Mercosur agriculture.
On the Mercosur side Brazil has insisted it will not table a new offer as part of the ongoing talks until a proposal on beef and ethanol is on the table, according to reports from the Sao Paulo financial media. This despite the fact that the latest information of a week of contacts was described as "positive"
According to sources in the negotiation, progress was made during a round of technical contacts held in Brussels between the EU and Mercosur, although "on some goods more than on others."
During the contacts, Brazil insisted that it will not present its revised offer of goods exchange until the two areas that are of greatest concern to the country's producers — beef and ethanol, for which they request open access — are back on the table. Brazil has been willing to leave aside sugar, also key to its market, in exchange for including beef and ethanol.
Mercosur in its latest summit confirmed that it intends to finalize an agreement with the EU by the end of the year. But experts warn that this timeframe might be "too ambitious for a full-blown deal"