Argentine prosecutor Nisman death, a homicide, according to toxicology report
Friday, September 22nd 2017 - 08:09 UTC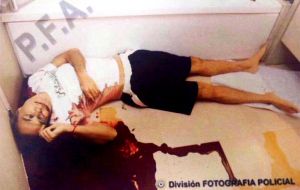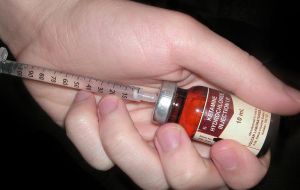 A new toxicology report on the body of Alberto Nisman, the late Argentine prosecutor, found that ketamine and clonazepam were in his blood at the time his death, Argentine federal criminal prosecutor Ricardo Saenz announced this week.
Nisman was investigating the 1994 bombing of the AMIA Jewish community center in Buenos Aires and accused then-President Cristina Fernandez de Kirchner and Foreign Minister Hector Timerman of covering up Iran's role in the bombing through a memorandum of understanding with Teheran. The memorandum of understanding was later declared unconstitutional. Nisman was found dead in his apartment of a gunshot wound to his head hours before he was due to present his findings to a closed-door session of Congress.
While clonazepam is a tranquilizer, ketamine is an anesthetic that is often used by veterinarians on animals. According to Argentine newspaper La Nacion, after the toxicology analysis was released, Saenz said in a radio interview that "there is plenty of evidence in the case that indicates that it is a homicide," he added that the discovery of ketamine "would be one more."
Echoing Saenz's charge, a Wall Street Journal editorial on Wednesday observed that "it is highly unlikely Nisman would have voluntarily ingested such a drug." The Journal also raised the question of Iran's involvement in Nisman's death. This is not the first time that Iran's connection to the death of the prosecutor has surfaced. In 2015, Christopher Dickey, foreign editor for The Daily Beast, raised the possibility that Nisman was murdered by Iran, highlighting that Islamic Republic has a history of assassinating opposition figures and others who might harm their regime.
Another new development in the Nisman case is that his time of death was moved to 3 a.m. This adds mystery to the unresolved death of the prosecutor since experts say his computer was used four hours after he died to open his Yahoo emails, Google the word "psychedelia," and read several Argentine newspapers. Clarin, a leading Argentine newspaper reported that the new details could indicate that someone logged into Nisman's computer remotely.
Later in the week the Argentine Supreme Court decided to move forward with the investigation charging Cristina Fernandez and Timerman for treason.