Crowdfunder to recover Falklands' conflict flagship HMS Hermes
Thursday, October 26th 2017 - 06:45 UTC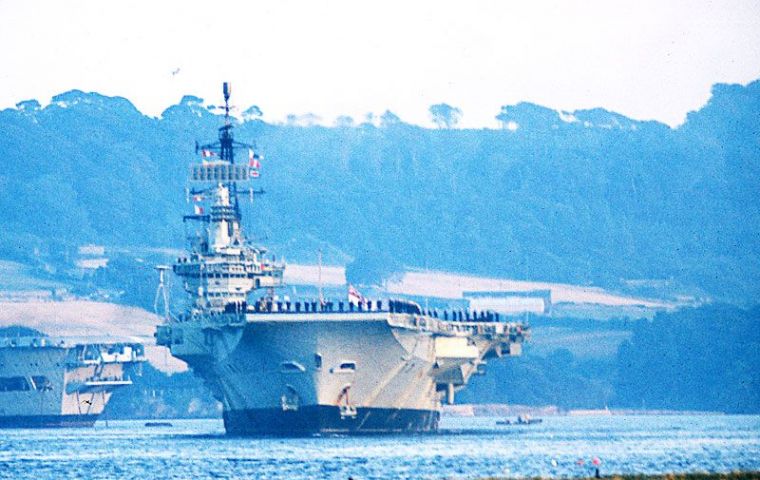 HMS Hermes was laid down in 1944 and was in service with the Royal Navy between 1959 to 1984 serving as the flagship during the Falklands War in 1982. She was sold to the Indian Navy in 1987 and renamed INS Viraat.
Retired in March, after a 58-year career, speculation grew about the future of the vessel and calls were made to transform the carrier with some suggesting it should become a floating naval museum, or a hotel.
But now, Falklands War veteran and former crew member, Andy Trish has set up a Crowdfunder page in the hope he can have the vessel returned to the UK and used as a commonwealth museum.
The businessman believes the ship can be used as a 'showpiece' for the UK and has so far raised £9,303 of the £100,000 target from 272 supporters.
Support for the project has flooded in so far and one project backer commented: "A great project, a great piece of history she can be and should be saved!
"She can tell future generations so much about our past, to help the forge a better future! Good Luck!"
Mr Trish is hoping he can "continue the life of HMS Hermes /INS Viraat in a way that inspires future generations and bestows pride in those who served in her."