Candidates in General Election in Falkland Islands propose a wide-ranging agenda
Monday, October 30th 2017 - 22:20 UTC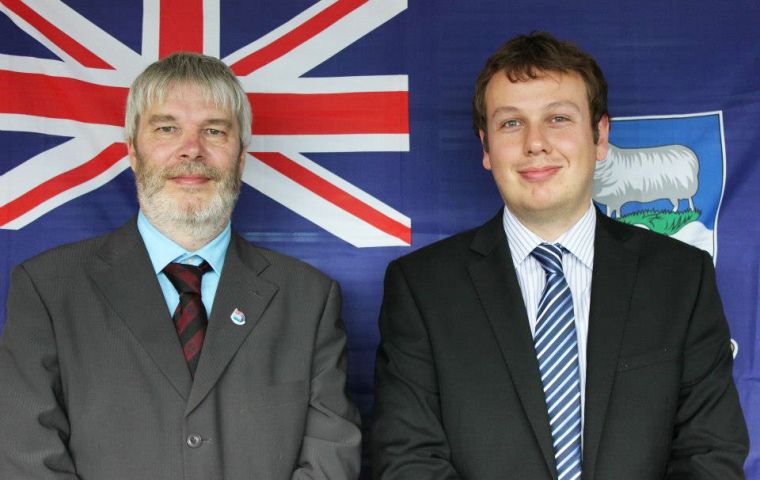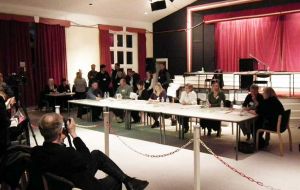 Residents of the Falkland Islands are due to go to the polls to elect their new Legislative Assembly on Thursday 9th November 2017. Seventeen candidates are standing for the eight available spots on the Assembly. The Assembly is responsible for the internal government of the Islands and sets the national agenda. It also liaises with the United Kingdom Government on issues of defence and is increasingly actively involved in foreign affairs efforts on behalf of the Islands.
Since registration to stand closed on the 20th October, a range of issues have been discussed and proposed within individual manifestos. With no political parties in the Islands, candidates stand based on their own priorities and policies. This could mean that there are a range of diverging ideas and proposals. However, an analysis of the manifestos and campaigning thus far suggests that there is actually considerable consensus and overlap between individual candidates approaches.
The first key theme arising from a number of manifestos is that of investment in infrastructure in the Islands. Ben Cockwell, a candidate for the Camp (rural) constituency states there has been in the past an "overcautious approach to infrastructure development". Other candidates also suggest that the pace of development needs to increase and that, as suggested by Stanley candidate David Peck, the existing "temporary solutions in use" should be replaced with more permanent structures. Stacy Bragger and Gavin Short, both candidates for the Stanley constituency also prioritise infrastructure development, such as updated power solutions and educational facilities.
Secondly, candidates broadly support the need to protect and actively manage the Falkland Islands important terrestrial and marine environments, which are home to globally important wildlife. Discussion in this area have ranged from creating new environmental schemes to help fund work, as suggested by candidate Leona Roberts, to more environmentally-friendly waste management solutions advocated by a number of candidates. The importance of embedding environmental goals and ambitions into the Islands economic development strategy have also been raised by candidates such as Roger Spink.
Finally, as would be expected considering the result of the referendum held in 2013, there appears to be much consensus on the need to ensure the Islands continuing right to self-determination and political status as a UK Overseas Territory. Stanley candidate Marvin Clarke makes this clear with his statement that this right "is paramount". Others also highlight the need to continue to represent the Islands internationally and promote the Islands rights in context of the ongoing claim from Argentina.
This is not to say that there are no differences of opinion in political discourse in the Islands. There have been, at times direct and pointed, discussions on social media about future constitutional development. In particular there has been debate about the structure of constituencies in the Islands and whether residents should be able to vote in a single constituency. The extent of government expenditure and whether to look to return a proportion of the current government financial reserves to residents has also been a point of discussion and disagreement.
The full list of nominations for both constituencies is as follow:
STANLEY:
Ashbridge Corina Rose
Birmingham John (Ex MLA)
Bragger Stacy John
Buckland Carole Lynda Jane
Clarke Marvin Thomas
Ellis Louise
Elsby Barry (Running for reelection)
Lewis Jason
Peck David Patrick
Pollard Mark John
Short Gavin Phillip (Running for reelection)
Spink Roger Kenneth
Vidal Roberts Lucila Leona
CAMP:
Barkman Teslyn Siobhan
Cockwell Benjamin William
Edwards Roger Anthony (Running for reelection)
Hansen Ian (Running for reelection)
Returning Officer BA Rowland