Mercosur/EU ever so close but the accord has yet to be grasped, maybe 2018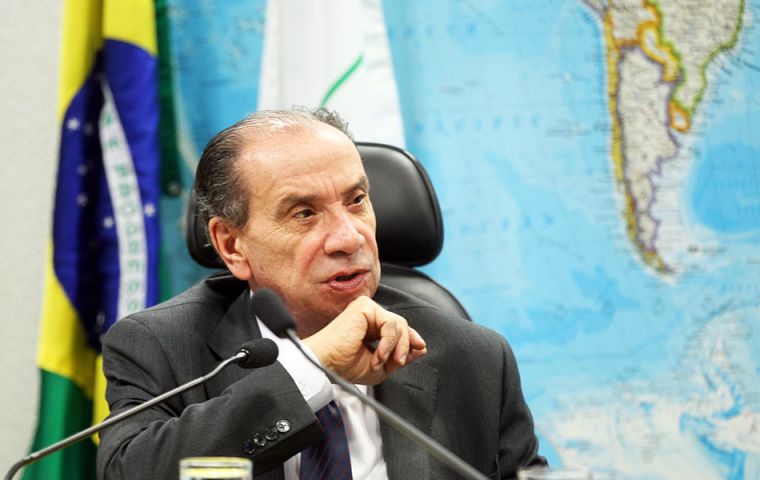 The talks between the European Union and Mercosur will likely extend into next year after European negotiators said they needed more time to respond to improved offers, a source from Mercosur negotiators said on Tuesday.
Mercosur delegates had hoped to announce a so-called political agreement outlining the deal's key points this week at the World Trade Organization (WTO) ministerial conference in Buenos Aires or during the free-trade bloc's meeting in Brasilia next week, the source said.
"The EU said it was not in a position to reciprocate and would be better able to respond next year," the source said.
Earlier on Tuesday, Brazilian Foreign Minister Aloysio Nunes said the two sides had traded notes on how much each was willing to cede and Mercosur was waiting for the EU to respond to its proposal. European Trade Commissioner Cecilia Malmstrom had told reporters the deal could come early in the new year.
"We have made good advancement but there's still stock taking today," Malmstrom said on Tuesday morning. "We see the end of this."
Resistance by some EU member states, such as Ireland and France, to agricultural imports, has delayed negotiation of the trade pact that seeks to liberalize trade and investment, services and access to public procurement.
Mercosur members Brazil, Argentina, Paraguay and Uruguay have pushed for an improvement on the EU offer of tariff-free imports for 70,000 tons a year of beef and 600,000 tons of ethanol a year. They complain that it is lower than the 100,000-ton beef offer the EU made in 2004, though EU negotiators say Europeans eat less meat today.
The EU did not present an improved offer for either product during the current round, the Mercosur source said.
"There is a lot of pressure from the European farm sector," the source said. "The EU is working with the agricultural sector and its member states to get to a place where it is able to reciprocate".