Argentina ready for another attempt to approve the pension reform bill on Monday
Monday, December 18th 2017 - 07:16 UTC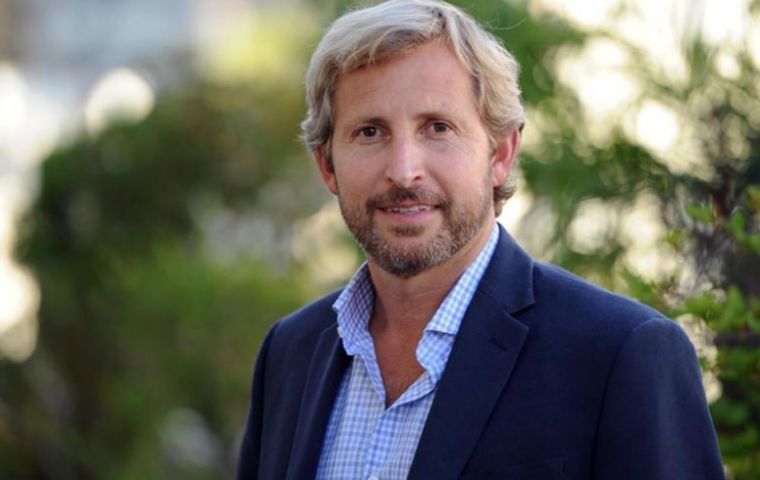 The government of Argentina has decided to vote on the pension reform bill on Monday amid speculation that President Mauricio Macri's administration could use a decree to fast-track the legislation.
Last week pro-government representatives tried to move ahead with the vote on the pension reform - but due to violent incidents and complaints inside and outside of Congress, the session was suspended, marking a setback to Macri, who seeks to approve the legislation before the end of the year.
In an interview with Radio Mitre, the Argentinean Minister of the Interior, Rogelio Frigerio, stated that the government "is sure" of having the votes to approve the pension reform on Monday.
"We are going to seek, with the support of the governors, the possibility of passing this legislation and moving forward with the remaining laws that are pending," said Frigerio.
The pension reform received a half sanction in the Senate on November 29, in a 43-23 vote. The pension reform changes the formula to update retirement payments. The new rule states that pensions adjustment would track both the inflation rate and the changes of a wage index calculated by the Ministry of Labor.
Inflation would have a 70% weight, while the remaining 30% would come from the Ministry's index. The bill also establishes an optional retirement at age 70 and states that those who retire at minimum wage after more than 30 years contributing to the state pension fund should receive 82% of the monthly minimum wage - or 7,265 pesos (US$ 416.82) currently.