Royal Navy's largest ever vessel leaks: some 200 liters of water per hour
Tuesday, December 19th 2017 - 11:48 UTC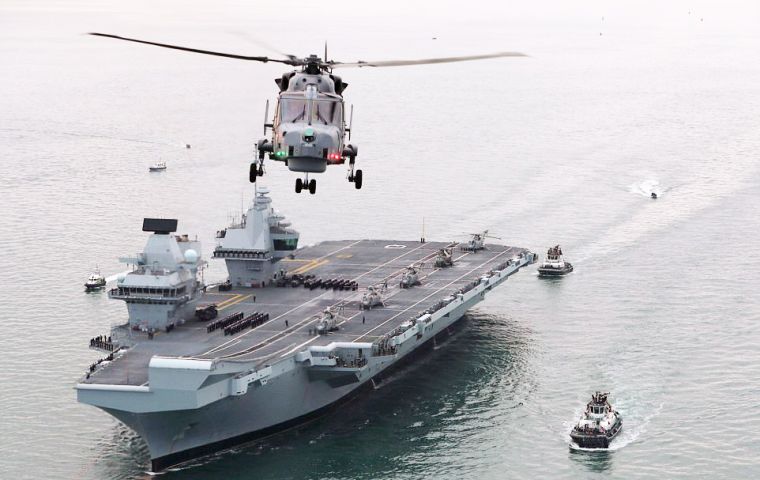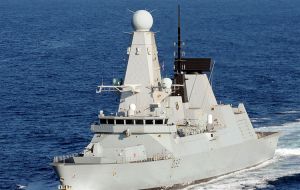 The Royal Navy's new multi-billion pound aircraft carrier has a leak so big that hundreds of liters of seawater pour into it each hour which could cost millions to fix. HMS Queen Elizabeth reportedly has a major defect with the stern seal which surrounds its huge propeller shafts.
The seal keeps the water out but sea trials have shown that it leaks 200 liters of water per hour, a defect which might force it to go from its dock in Portsmouth Harbor, to a dry dock, the Sun reported.
At a price tag of £3.1bn, this could mean millions more pounds being spent on Britain's largest ever war ship before its maiden voyage.
Although the manufacturer, Aircraft Carrier Alliance (ACA), will foot the initial bill, future repairs may have to paid for by the taxpayer.
It is the latest setback for the Navy had to deal with technical problems with its fleet of Type 45 Destroyers which break down in hot weather. Also, proposed spending cuts by the government could see fewer Royal Marines, and amphibious assault ships.
The Royal Navy confirmed that an issue with a shaft seal was discovered and that "this is scheduled for repair while she is alongside at Portsmouth.
"It does not prevent her from sailing again and her sea trials program will not be affected," a spokesman said.
Meanwhile a spokesman for ACA said: "HMS Queen Elizabeth has been accepted into Her Majesty's fleet. It is normal practice for a volume of work and defect resolution to continue following vessel acceptance.
"This will be completed prior to the nation's flagship re-commencing her program at sea in 2018."
The vessel is 932-feet long and weighs 65,000 tons. It was commissioned into the fleet by the Queen earlier in December.