CMA-CGM take over Mercosul Line from Maersk Line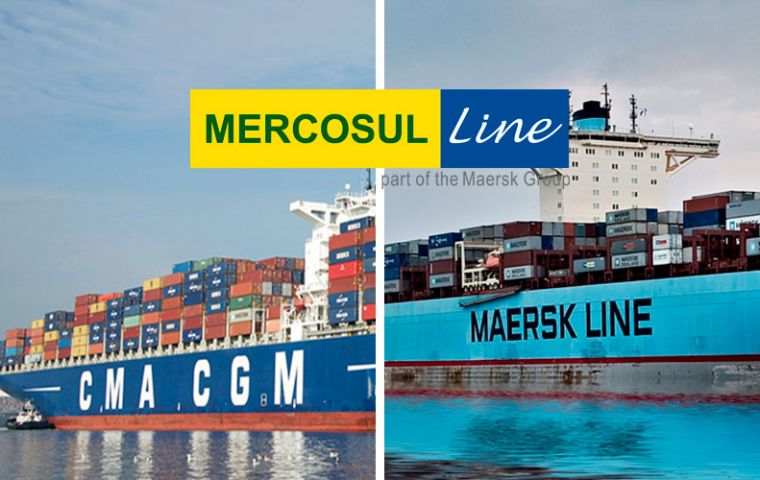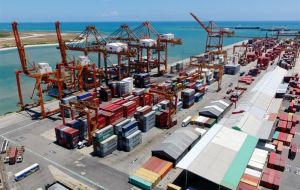 The transfer of ownership of Mercosul Line from Maersk Line to CMA CGM. (Maritime Freighting Company-General Maritime Company), was completed on Friday. Mercosul is a leading player in Brazil's domestic container shipping market, with a fleet of four container vessels and around 290 people employed.
CMA CGM and Maersk Line announced a binding agreement in June. It was subject to Brazilian regulatory approval and the closing of Maersk's Hamburg Süd acquisition, both of which have now been finalized.
The transaction will ensure that the cabotage sector in Brazil remains competitive and that customers continue to benefit from a comprehensive choice of carriers, said Maersk Line in a statement.
Maersk Line is strengthening its presence in the sector through Hamburg Süd's subsidiary, Aliança, Brazil's leading cabotage carrier.
The parties have decided not to publicly disclose the price of the sale.
Competition for a greater share of the growing Latin American market is expected to be strong. Industry analyst Alphaliner says Latin American ports recorded a growth rate of 10% year-over-year in the third quarter. This could lead to a major revamp of Asia-South America services in the coming months. New tonnage is expected to be introduced.