Venezuela: some political prisoners in freedom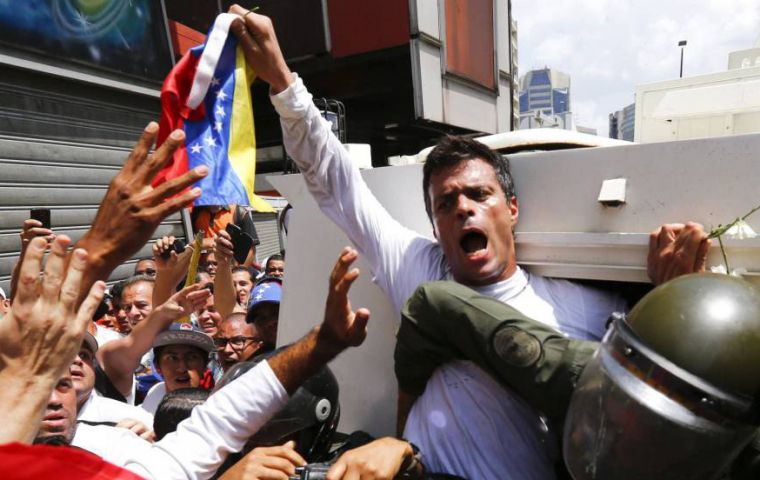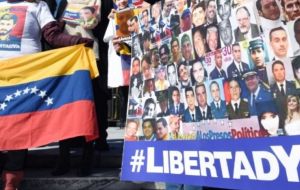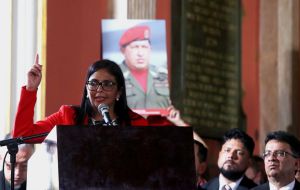 The National Constituent Assembly (ANC in Spanish) recommended to the Public Prosecutor and the Judicial Branch to release more than 80 political prisoners. At the moment, 13 of them have been released with precautionary measures.
The beneficiaries of these measures have been incarcerated in the 1999-2017 framework, for military crimes in some cases –in spite of being simple civilians-, conspiracy, homicide or others, some of them already had a release card since 6 months, a year or more time ago, depending on the specific case, but the authorities of El Helicoide, prison of the Bolivarian Intelligence Service (SEBIN), did not recognize such cards and had not let them leave.
The recommendation made by the National Constituent Assembly was to release 80 of them, however, the Public Ministry in the afternoon requested 69 releases, according to Tarek William Saab.
The ex-prisoners, according to Delcy Rodríguez, president of the ANC, must commit to the same institution not to repeat crimes again. There has to be considered that the NGO Venezuelan Criminal Forum (Foro Penal Venezolano) reports that there are 268 political prisoners, if these 13 are subtracted from the list, 255 would still be detained.
Politicians from opposition and officialism have spoken about them, ones celebrated that the suffering ended and the others saying that this is the result of the dialogues given in the Dominican Republic. The release of more of them is expected in the next few hours. It is not known what the precautionary measures will be.
On Thursday, MERCOSUR demanded to Venezuela to release its imprisoned opponents and to respect democracy and human rights during a summit held in Brasilia.
Those released are: Roberto Picón, Betty Grossi, Alfredo Ramos, Arístides Moreno, Danny Abreu, Andrea González, Marcos Rada, Jhosman Paredes, Carmen Brión, Rafael Liendo, Ronny Navarro, Víctor Ugas y Gregory Sanabria.