FIFA bribes scandal: Peruvian official cleared by US court in New York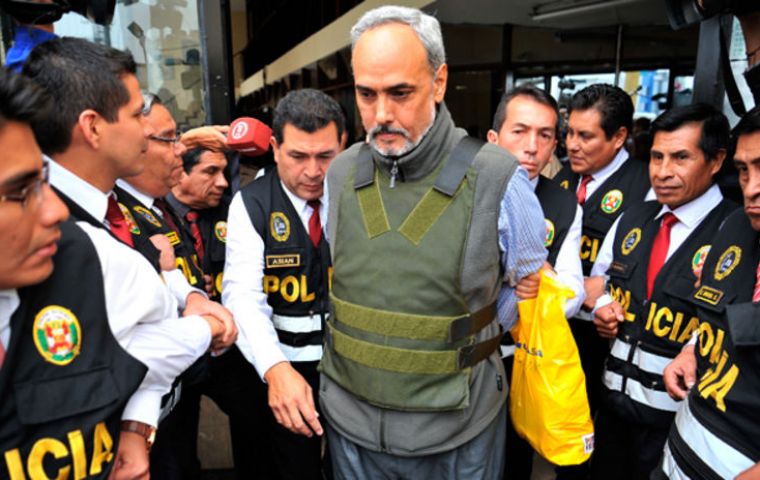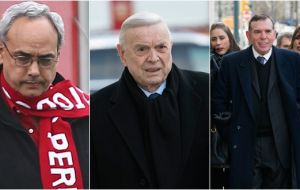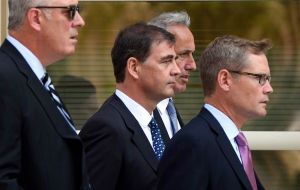 A Peruvian football official accused of taking bribes has been cleared by a jury in the United States. Manuel Burga, who led football in Peru until 2014, was accused of taking cash in exchange for distributing marketing and media rights to matches. Two other South American football officials were convicted by the same jury on Friday.
During the trial, Mr Burga denied he threatened a key witness by making a throat-slashing gesture. After leaving the court in New York, Mr Burga said: "God bless America!"
Mr Burga was charged along with Jose Maria Marin, the former head of Brazil's Football Confederation (CBF), and Juan Ángel Napout, who led South America's football governing body Conmebol. Marin and Napout were convicted on Friday of a number of offences, including wire fraud.
They, and Mr Burga, who once served as a development executive with football's global governing body, Fifa, had denied all charges. The jury had said it was deadlocked on the one count of racketeering conspiracy against Mr Burga.
His lawyers had argued that he would not have been able to receive bribes as he was under investigation for money laundering in Peru.
The main prosecution witness was Argentine Alejandro Burzaco, a former banker turned TV executive. In the first week of the trial, Jorge Delhon, an Argentine lawyer named in Mr Burzaco's testimony, took his own life. A day later, Mr Burga was accused of making a throat-slashing gesture to Mr Burzaco, but he denied the accusation.
After the verdict was announced on Tuesday, Mr Burga's lawyer said clearing him was "the right thing to do". Federal prosecutors in New York have indicted more than 40 sports and football executives linked to football in the Americas as part of the inquiry.
In October, the former head of Guatemala's federation, Hector Trujillo became the first person to be sentenced as part of the investigation. Trujillo was sentenced to eight months in prison after pleading guilty to wire fraud and conspiracy.