Moody's expects Argentine economic recovery in 2018 and 2019
Wednesday, December 27th 2017 - 09:36 UTC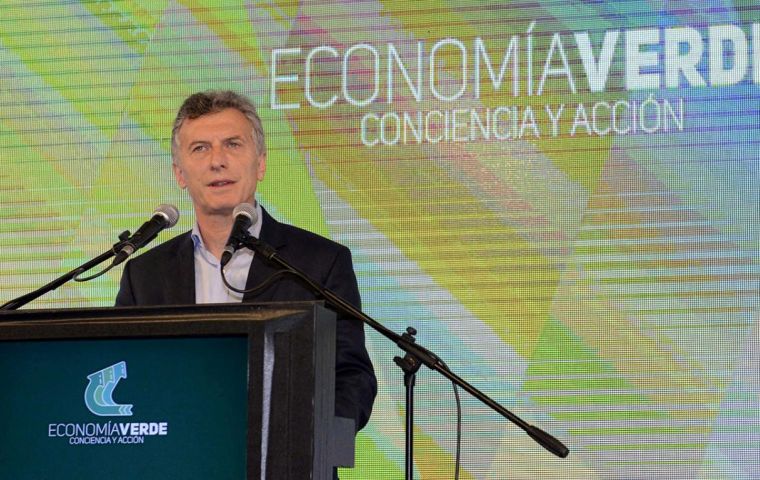 Credit risk rating agency Moody's expects Argentina's economic recovery to continue in 2018 and 2019, helped by the reforms advanced by the Mauricio Macri's administration in the last two years.
"After years of stagnant economic growth, Argentina is ready to grow two consecutive years in 2017-18 - the first time since 2011. We expect the real GDP to expand by 3.0% this year and 3.5% in 2018, after contracting 2.3% in 2016. Inflation will also fall next year, but gradually, to around 15.0% by the end of the year," said the rating agency's report.
In recent months the government has announced a set of reforms that include reducing taxes to improve competitiveness and the cost of hiring.
Despite that, the fiscal deficit should remain high but would begin to fall in 2018, after rising in 2016 and 2017. Moody's noted that the lower spending targets of the 2018 budget are aimed at reducing the fiscal deficit to 5.5% on next year and below 5.0% of GDP in 2019.
The agency upgraded Argentina's rating to B2, from B3, on November 29. However, promoting new positive rating actions would require "consistent and credible reductions in the fiscal deficit and inflation levels, as well as the continuation and deepening of the current policy stance," the report said.