China announces it will begin "a greater push" to conquer trade in the hemisphere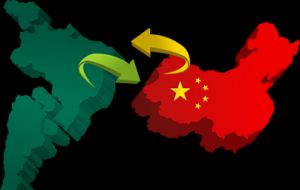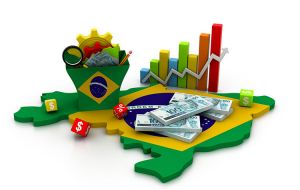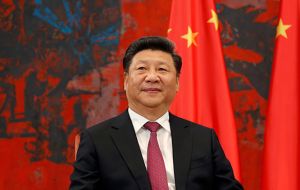 In a Spanish-language opinion piece in one of the nation's largest newspapers, Chinese Ambassador to Argentina Yang Wanming urged Latin American nations to increase trade ties to China, promoting Beijing's "One Belt One Road" project and warning Beijing will begin a "greater push" to conquer trade in the hemisphere.
"China will adopt the participation and active promotion of economic globalization, and the perseverance in openness," Yang wrote in a guest column in the Argentine newspaper Clarín. "China and Latin America can intensify their cooperation even more through international financial reform, the G-20, the BRICS, cooperation in the Asia Pacific, climate change, and food security."
Only one Latin American nation, Brazil, is a member of the BRICS coalition, which also includes Russia, India, and South Africa.
Yang also notes that China will continue to "promote cooperation on Belt and Road," the infrastructure project China has launched to build roads, seaports, and other transportation necessities between Beijing and Western Europe.
The ambassador does not specify what role Latin America can play in this project, instead claiming that estimates suggest China will invest US$2 trillion abroad in the next 15 years, and will soon seek a spike in "high-quality goods" from Latin America.
American officials have warned developing countries that China is working to expand its political influence through "predatory" lending practices.
"We have watched the activities and actions of others in the region, particularly China, and the financing mechanisms it brings to many of these countries, which result in saddling them with enormous levels of debt," Secretary of State Rex Tillerson said in October. "This is not a structure that supports the future growth of these countries."
Yang concludes offering an increase in "cultural exchanges," including sending more Chinese tourists to Latin America. "I hope that China and the region will be able to intensify contact between their think tanks, communications media, cultural entities, etc," he states.
Xinhua, a Chinese state news outlet, highlighted the piece and noted that it was part of a greater effort on the part of the Communist Party of China (CPC) to find "new opportunities for cooperation between China and Latin America."
China's new project will arrive in a Latin America highly skeptical of socialists and communists. While China enjoys friendly relations with the two authoritarian states in the region, Venezuela and Cuba, the precipitous decline of the Venezuelan state has triggered a rightward shift on the continent that arguably began with the election of Argentine President Mauricio Macri in 2015. Macri has distanced Argentina from rogue states like Iran and, last year, his military ordered the sinking of a Chinese ship that had trespassed into Argentine waters.
Since then, Peru and Chile elected center-right presidents and Brazil impeached its leftist president, Dilma Rousseff, replacing her with centrist current President Michel Temer. Organization of American States (OAS) member states have increasingly objected to Venezuela's gross violations of human rights and belligerence on the world stage, and OAS head Luis Almagro has called for the International Criminal Court (ICC) to prosecute human rights violations in the country.
In Venezuela, China has also hit an economic roadblock. Once a lucrative investment spot for Chinese communists, the nation's Foreign Ministry announced in November it would not aid the country in relieving its exorbitant debt, as Russia has done. A month later, one of China's largest government companies sued Petroleum of Venezuela (PDSVA), the state oil company, to receive outstanding debt payments, accusing the firm of "acting in concert to defraud."