Trump rings to congratulate president elect Piñera and invites him to the White House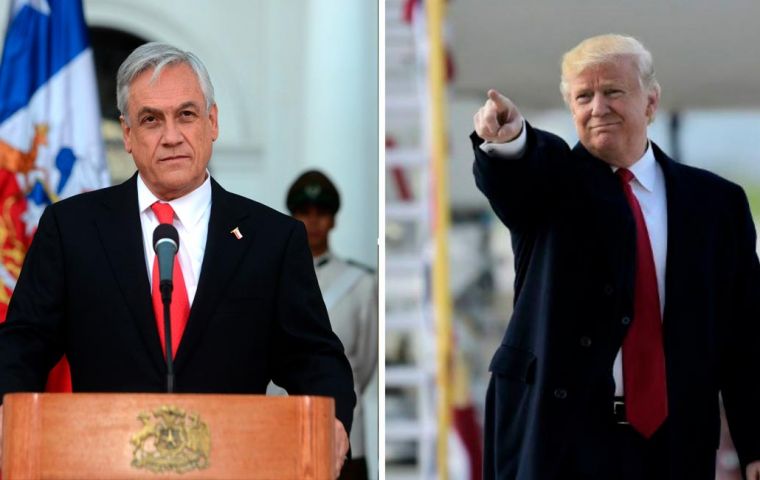 United States President Donald J. Trump spoke on Wednesday with President-elect Sebastian Piñera of Chile to congratulate him on his victory in the Chilean presidential runoff election. President Trump emphasized his desire to work closely with Mr. Piñera on issues of mutual interest.
According to the details provided by the office of the President-elect, Trump invited Piñera to visit him in the White House during his term that begins on March 11.
In the telephone exchange, the future president of Chile and the President of the United States addressed issues such as the political and economic situation in Chile, the Free Trade Agreement between both countries and the tax reform that is being processed in the country of North America.
At the international level there was talk about the protests that are taking place in Iran and about the political, social and economic crisis affecting Venezuela. On this point, they agreed on the need to recover democracy, the rule of law, social peace and respect for human rights.