Argentina sells US$ 9bn in bonds, "at the lowest yields in the country's history"
Friday, January 5th 2018 - 10:20 UTC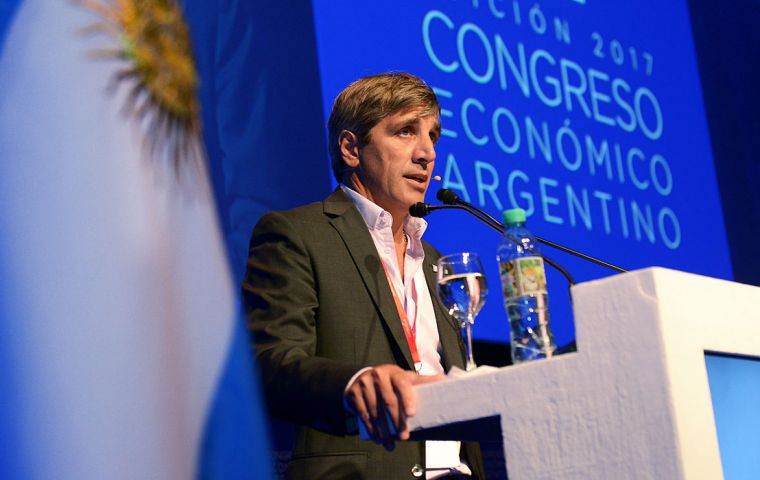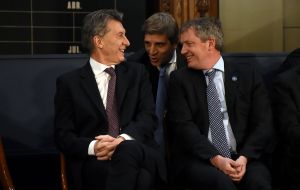 Argentina sold US$ 9 billion in a three-part dollar bond issuance that was oversubscribed on Thursday, covering nearly a third of its expected financing needs for 2018 early in the year. Latin America's third largest economy sold US$1.75 billion in five-year bonds at a yield of 4.625%, US$ 4.25 billion of 10-year bonds at 6% and US$3 billion in 30-year bonds at 7%, the ministry said. It said the yields were the lowest in Argentina's history.
The bonds were 2.4 times oversubscribed, as Argentina received orders for US$21.4 billion, the ministry said. It said the issuance would cover half of planned infrastructure investments this year.
Argentina's Finance Minister Luis Caputo said in late December the country would have to finance an estimated US$30 billion in 2018. A finance ministry spokeswoman said on Thursday of this amount US$15 billion would likely be international. Argentina is also evaluating a sale in Brazilian Reais, she said.
Argentina has aggressively returned to international debt markets since President Mauricio Macri was elected president in late 2015. He settled a dispute with holdout creditors that had locked Argentina out of capital markets for more than a decade.
Earlier on Thursday, Argentina raised the maximum amount of foreign debt it could issue in 2018 by up to the equivalent of US$15 billion, after filing with the U.S. Securities and Exchange Commission. Including foreign debt it was authorized to sell last year but did not, total issuances abroad in 2018 could legally be up to US$ 21.6 billion.
Argentina finalized its 2017 foreign bond sale plan by selling 2.75 billion Euros (US$3.21 billion). That brought the total amount of bonds sold to around US$13.4 billion, higher than the US$12.75 billion in issuance Caputo had said the country was targeting in June. Argentina had been authorized to sell US$ 20 billion in bonds in 2017.