Northeast US and Canada frigid with wind chills reaching negative C 50 degrees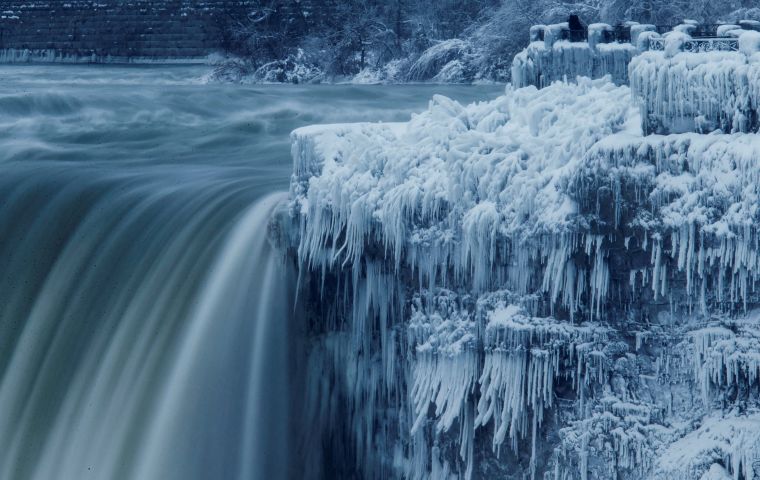 The aftermath of a frigid "bomb cyclone" and polar vortex left much of the northeastern US and Canada frigid on Friday night. Wind chills in one part of the state of New Hampshire were forecast to hit negative 50 degrees Celsius, according to forecasters. New York Times reporters who were sent to Mount Washington in that state said the wind "steals your breath and freezes your eyelashes."
"You can't blink. The cold stabs your face and numbs your earlobes to rubber," they wrote in a revealing story published Friday.
Meteorologist Mike Carmon, who is stationed at the Mount Washington Observatory, told the NY Times that the top of the mountain would likely be the coldest spot in the continental US on Friday night. Carmon called the top of Mount Washington, which sits nearly 6,300 feet above sea level, "one of the most extreme places on Earth."
Meteorologists on Carmon's team have to go outside to check their weather instruments and record various metrics like wind speed and temperature every hour. The trek takes some preparation, The NY Times reported. The forecasters dress in five layers of clothing, and put on ski masks and goggles.
But it's not enough. As the NY Times' Jess Bidgood, Katherine Q. Seelye, and Jack Healy describe it:
"Even within a few minutes of standing outside at 3,900 feet — two-thirds of the way up — toes and fingers, including those wrapped in multiple layers of clothing, can quickly go numb. The wind turns snowflakes into projectiles that feel as if they are piercing any skin that is exposed."
The northeast storm had already caused blizzards and flooding throughout the region this week, but the lingering effects gripped the East Coast on Friday. Cars in downtown Boston were frozen in ice and New York City landmarks were blanketed in snow.

Nearly 500 members of the National Guard were activated to assist with the emergency response along the East Coast, including 200 in New York state, authorities said.