Ecuador names new vice president; Correa begins campaign against referendum to limit re-election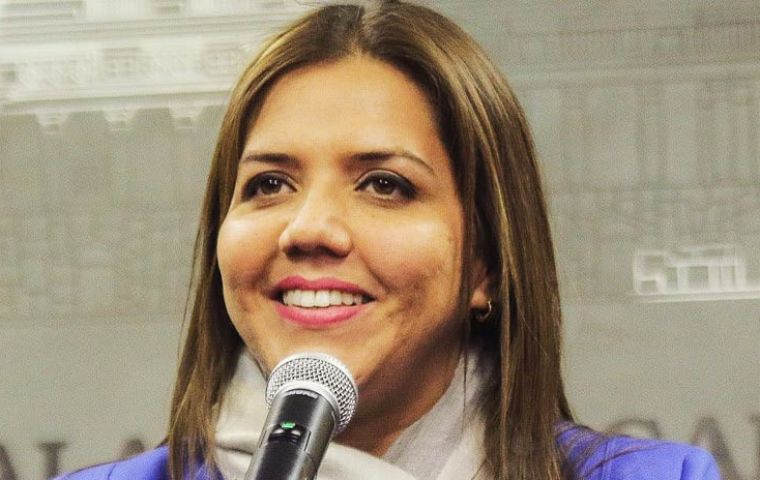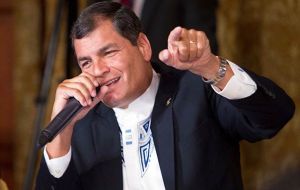 Ecuador has chosen a new vice president to replace Jorge Glas, who was sentenced to six years in jail for his role in a bribery scheme involving Odebrecht, the Brazilian company at the center of Latin America's biggest corruption scandal. Lawmakers selected Maria Alejandra Vicuña in a vote on Saturday.
The 40-year-old psychologist previously served as interim vice president and minister of urban development and housing.
Glas was convicted in December, becoming one of the highest-ranking leaders in the region to lose his post as a result of the Odebrecht scandal. The construction company has admitted to paying US$800 million to politicians, their campaigns and political parties in order to secure lucrative public works contracts.
Glas was jailed last month for six years for graft after being found guilty of receiving US$13.5 million in kickbacks.
Meanwhile Ecuador's ex-president Rafael Correa on Saturday kicked off his battle for the support of the ruling party faithful, against President Lenin Moreno. Correa, who preceded Moreno in office, retired to his wife's native Belgium only to return initially in late November to battle Moreno for control of the PAIS party.
Supporters of Correa, a leftist US trained economist, say he plans to remain in the country at least until the February 4 referendum, in which Moreno wants a "yes" vote that would, among other questions, restore term limits to prevent presidents from running indefinitely.
"No, No, absolutely NO," Correa chanted to supporters who turned out to rally in a Guayaquil area park.
Correa had maintained that Glas was a "political prisoner" and that there was no evidence against him. He claimed the conviction was nothing more than a way for Moreno to strengthen his hand and seize control of the vice president's office.
The ex-president has refused to rule out running in the 2021 presidential election to avenge what he has called the "betrayal" by his former supporter Moreno.