Brazil moving to clean-energy: 51 wind farms planned with 1.450 MW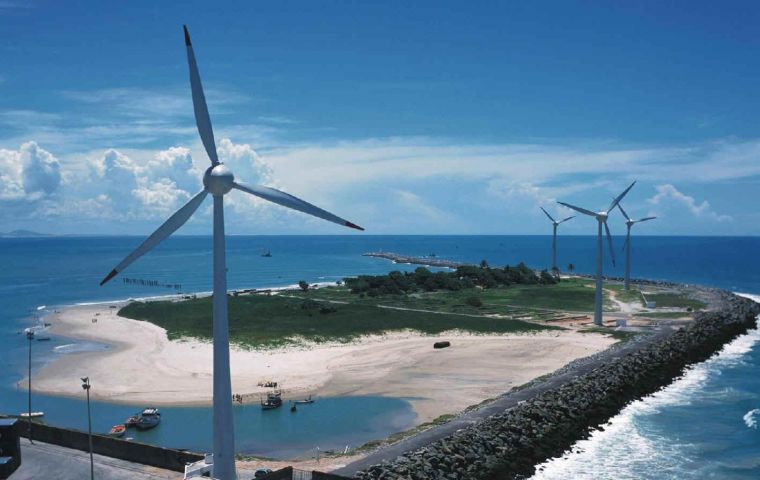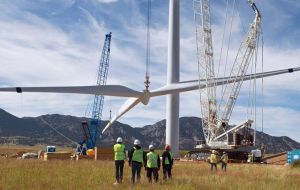 Siemens Gamesa Renewable Energy SA is in final negotiations to supply about 700 megawatts of wind turbines for power plants in Brazil. The deal are to supply equipment for projects that Voltalia SA, EDP Renovaveis SA, Enel Green Power SpA, and Neoenergia SA are developing in northeast Brazil. The orders are all for wind farms that won government-organized power auctions in December.
Orders may be worth as much as 2 billion reais (some US$619 million), according to estimates. Brazil held two power auctions last month. The economy is starting to recover and electricity consumption is rising, spurring interest in new power plants. Developers won contracts to sell power from 51 planned wind farms, which will add a total of 1,450 megawatts of capacity to the country's grid, according to Brazil's Electric Energy Trading Board. Brazil is seeking to increase installed clean-energy capacity by 19 gigawatts by 2026 to diversify the local grid.
Competition at the auctions was stiff, with wind companies winning contracts to sell power at an average price of 98.62 Reais (US$30.53) a megawatt-hour -- 64% below the ceiling price and a record low in the country. In Brazil's energy auctions, organizers set a maximum price and developers bid down the amount for which they're willing to sell power, with the lowest offers winning contracts.
The auctions were the first in two years for wind companies, after the government canceled two auctions in 2016 as the recession curbed electricity demand. That stifled the supply chain for turbine manufacturing in Brazil, and the new deals are reflect the pent-up demand for wind power. Siemens-Gamesa has 2.7 gigawatts of turbines installed in Brazil and 83 gigawatts installed globally.