Paraguay confirms remains found belong to Mennonite kidnapped by guerrilla EPP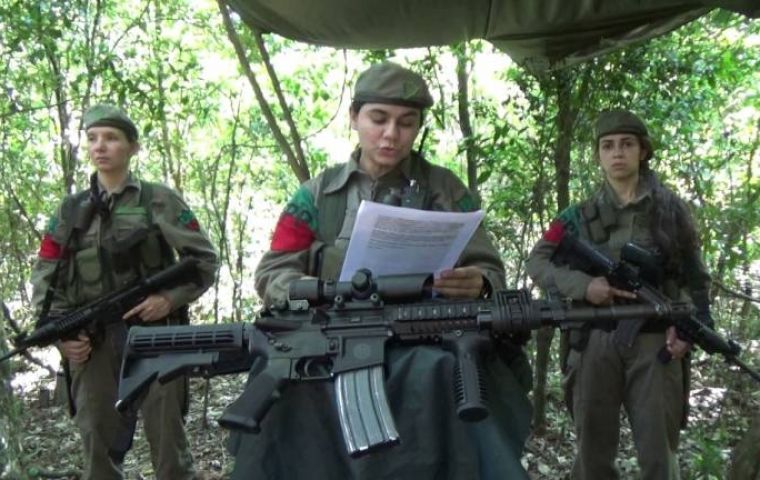 Remains found in a mass grave in the northern province of San Pedro correspond to a Mennonite settler kidnapped two and a half years ago by the self-styled Army of the Paraguayan People (EPP), authorities in Asunción said on Friday.
"We are 90% confident that the body belongs to Abraham Fehr," prosecutor Joel Cazal told reporters at the medical examiner's office in Asuncion.
Coroner Pablo Lemir said that while the state of the remains made it practically impossible to determine how Fehr died, he had been able to rule out shooting or stabbing as cause of death. The body might have been buried as long as two years ago, he said.
The remains were discovered on Thursday after EPP flyers with Fehr's name accompanied by geographical coordinates appeared on a ranch in San Pedro.
Fehr's parents arrived in Asuncion on Friday to aid in the identification of the remains.
Fehr, 38, was abducted Aug. 8, 2015, while working in the fields at the Mennonite agricultural settlement of Manitoba. EPP asked for a half a million dollars ransom which the family confessed they did not have.
The EPP has claimed responsibility for the abductions four months ago of two other Mennonite settlers, while the rebels have been holding police Cpl. Edelio Moronigo since July 2014. A prominent rancher in San Pedro, Felix Urbieta is also missing. Authorities suspect he was kidnapped by an EPP splinter group.
Political analyst Alfredo Boccia said that it was the first time a kidnap victim dies in the hands of the guerrilla; it's very demoralizing for the family, the community and even the government, "because despite the tragic conditions the truth is not much is going to change since security forces don't have an idea where to look for the guerrilla".
According to Paraguayan officials, EPP is responsible for killing 21 members of the military, 13 police members and 27 civilians since 2008. February a year ago, EPP set free Franz Wiebe, who had been kidnapped in July 2015, and after the family distributed food among two local indigenous communities.