Trump cancels February visit to UK; Downing Street says invitation stands
Saturday, January 13th 2018 - 07:31 UTC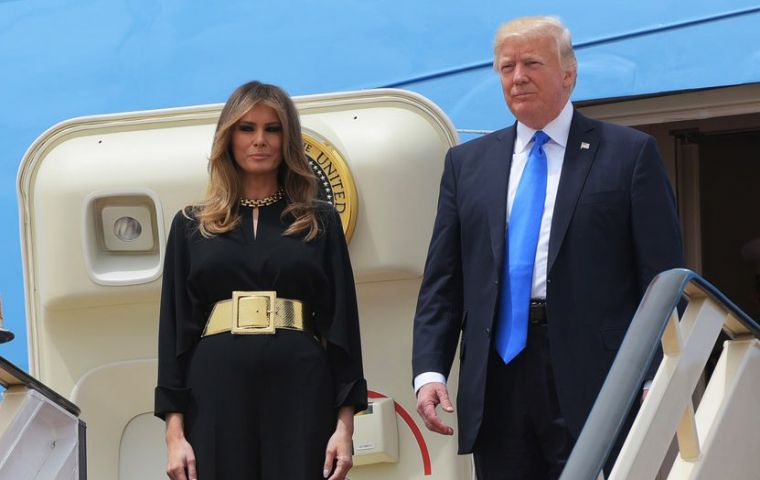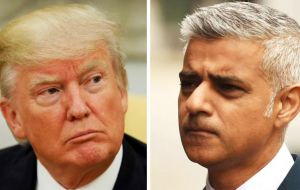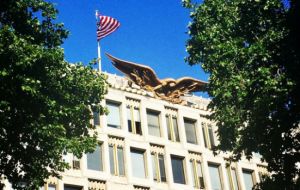 Donald Trump has cancelled a planned visit to the UK in February, where he had been expected to open a new US$1bn (£738m) US embassy in London. The US president tweeted he was not a "big fan" of the new embassy - which is moving from Mayfair to south London.
He blamed Barack Obama's administration for a "bad deal" despite the fact the move was agreed under George W Bush. The trip was not the controversial full state visit offered by Theresa May, for which no date has yet been set.
Downing Street said no date has been confirmed for any visit by Mr. Trump and that the opening of the US embassy "is a matter for the US". The "strong and deep" partnership between Britain and the US "will endure" despite Mr. Trump's cancellation, a spokesman added.
However, Mayor of London Sadiq Khan - who has clashed with the president in the past - said the US president had "got the message" that many Londoners were staunchly opposed to his policies and actions.
The US embassy move was confirmed in October 2008, when President George W Bush was still in the White House. It was moved from its Mayfair site because it was too small to put in the modern security it needed, according to BBC's diplomatic correspondent James Landale.
However, Mr. Trump blamed former president Mr. Obama's administration for selling "perhaps the best located and finest embassy in London for peanuts".
Mr Trump also criticized the location of the new building in Vauxhall, south London, as an "off location", adding: "Wanted me to cut ribbon-NO!"
Allegedly February's planned visit could have included meetings with Mrs. May at Chequers or Downing Street and lunch with the Queen. However, no firm date for the visit had ever been agreed, nor had the White House "nailed down the details of the trip", James Lansdale added.
"There were lots of maybes, said one official, but nothing definite," he said.
The ribbon-cutting ceremony may instead be hosted by US Secretary of State Rex Tillerson.
Trump accepted the Queen's invitation for an official state visit when the prime minister met him last year. A petition calling for the invitation to be withdrawn was signed by more than 1.8m people, while the issue was also debated in parliament. Downing Street is considering options for the visit later in the year.
Speaking last month, US ambassador to the UK Woody Johnson told the BBC he "absolutely" expected Mr. Trump to visit Britain in 2018. During the Queen's Speech at the State Opening of Parliament last summer, there was no mention of a visit - although a Downing Street spokesman said an invitation had been "extended and accepted".