First shipwreck of Venezuelan rafters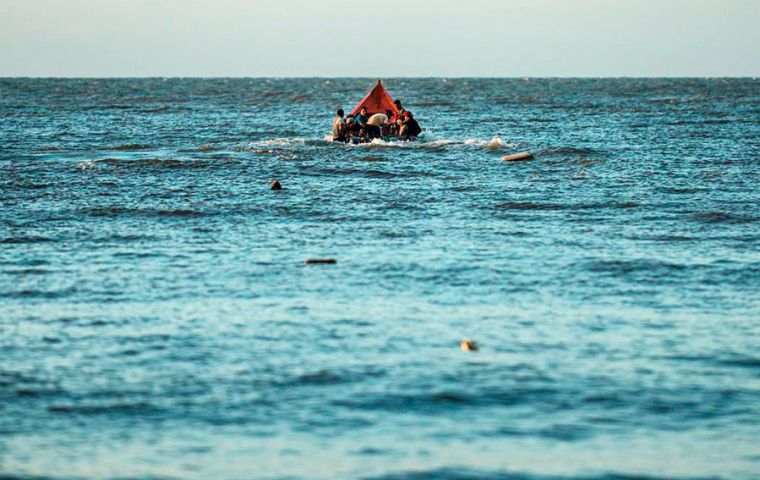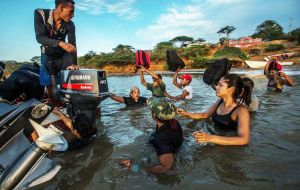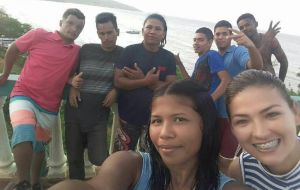 It was midnight last january 10 when approx 30 venezuelans climbed a little traditional fisher ship after the order of a smuggler and left for the island of Curaçao, about 100 kilometers from where they sailed. After 3 months of planning and 7 hours of crossing over a rough sea, a large wave hits the small boat just few meters from the coast, tearing it to pieces, reported one of the survivors while waiting to be deported back to Venezuela after being rescued and detained by the Dutch authorities.
10 bodies have been found by the sector Koraal Tabak and about 15 are still missing. For some of the rafters it was not the first time this trip was made; as one of the victims, Jeneauris Jimenez, 17 years old, who embarked on the trip for the second time, since last year she had been deported to Venezuela for illegally migrating. The island authorities follow the rescue operations at sea and the search on land for places where some survivors have probably been hiding, trying to avoid being detained and deported althought the asylum requests from the migrants. According to the Dutch Coast Guard, 300 ships from Venezuela have been sighted with migrants only in 2017, a figure that quintupled that of the previous year.
The incident occurred in the midst of days of lootings in several cities of the country, 5 days after an unilateral boundaries block between Venezuela and the Dutch Islands and on the eve of the failed first round of negotiations in the Dominican Republic between the opposition and the Venezuelan government, where the opposition denounced that the government does not admit the humanitarian crisis of the country. Crisis that has pushed more than 10% of Venezuelans to emigrate in recent years. The majority do it by land, looking for the border with Colombia to the west or for the jungle south with Brazil. But it is estimated that, for about $ 100 - the equivalent of about 25 minimum wages - migrants can cross the southern Caribbean and reach one of the former Netherlands Antilles. As explained to El Pitazo Génesis Vásquez, wife of one of the disappeared.