Venezuelan rebels killed in operative against Oscar Pérez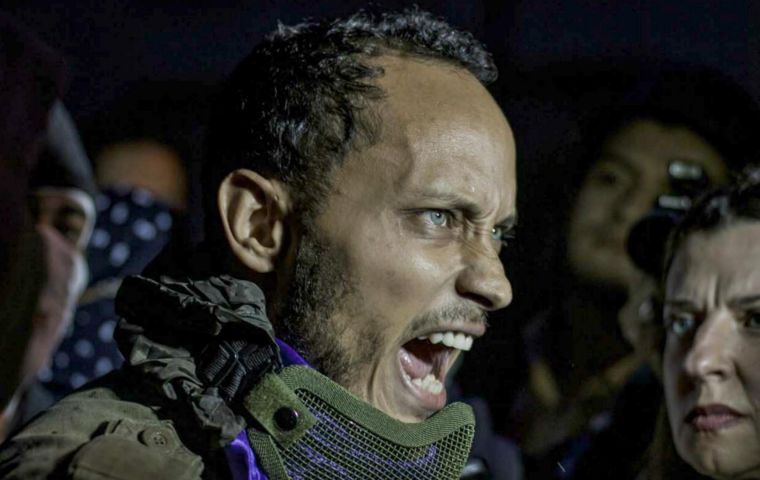 An operation started at dawn on Monday in El Junquito, Caracas left 2 police and an undetermined number of dead rebels, the government announced. From his social networks, Oscar Perez, bloody and with detonations in the background, repeatedly reported on video that although he and his team had already surrendered, they did not stop receiving shots, missiles and grenades in the house where they were hiding.
Oscar Pérez led a group of rebels of the Venezuelan armed forces since last year, when he flew over Caracas in a helicopter of the Bolivarian police intelligence (SEBIN) firing on the interior ministry and the supreme court of justice.
According to a government statement through the state channel VTV in which a call for peace was made, the "terrorist" group was downgraded after a long confrontation. In the statement it was reported that the rebels attacked the security forces with large caliber weapons. However, organizations such as PROVEA (Observatory of human rights) and independent sources, denounced that among the forces of the police operation were armed civilians, one of them was Heiker Vázquez, head of a Caracas criminal gang, which was shot down today after that the minister Freddy Bernal congratulated him and other "Bolivarian fighters" in an audio broadcast by NTN24.
According to residents of the area, shots were heard until after noon, but the area is still fenced and it is not known what happened to the surviving rebels.