FITUR Gay again one of the sections with the largest presence at the Trade Show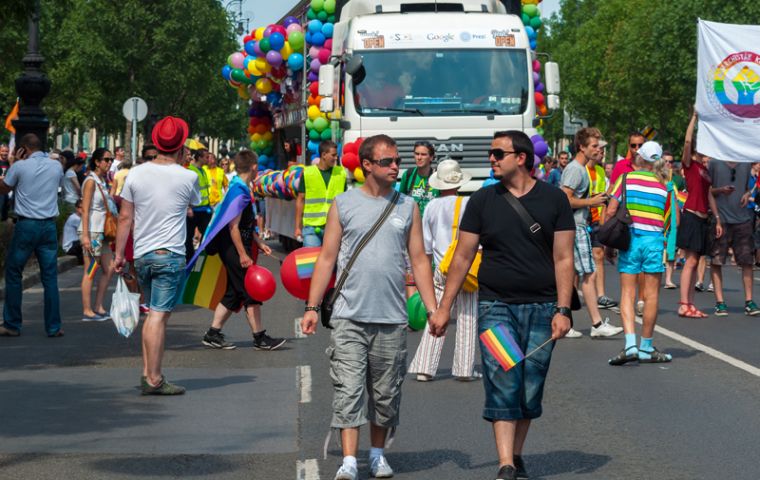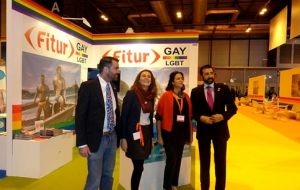 The International Tourism Trade Show of Madrid, FITUR, hosting its 8th edition of FITUR GAY (LGBT), a monographic section dedicated to LGBT tourism, organized in collaboration with the consulting firm LGBT Diversity Consulting International and IFEMA, opened this Wednesday in Madrid and will last until January 21.
FITUR GAY (LGBT) once again becomes one of the sections with the largest presence at the Trade Show due to its number of square meters, participating businesses, speakers, presenters, round tables and debates that will be carried out over the days of the Trade Show, including the wide-ranging program with more than 80 top-ranking professionals from society, business and politics. Furthermore, this year's edition tips its hat to the art world, with original works of graphic art decorating the setting for presentations and events.
Once again, FITUR is the setting for destinations and businesses to show tourism professionals and the media their new offerings and products in the LGBT segment. Likewise, they are offering a wide range of entertainment for January 20 and 21, the days open to the general public, with shows and performances on a 14m2 stage equipped with all the latest audio-visual technology.
One of the highlights present again this year is dedicated to WOMEN, organized by Hansen & Partner – ELLA Travel, where they showcase products designed specifically to meet women's demands. In addition, there is once again a SME section of stands by Small and Medium-sized Enterprises. Moreover, this 2018, FITUR GAY (LGBT) has new additions with exhibitors from the Principado de Asturias, Costa Rica and Viajes El Corte Inglés. After eight years, FITUR GAY (LGBT) has become a key space at the Fair, its model often imitated in other countries.
As a result, the IGLTA (International Gay and Lesbian Travel Association) gave FITUR GAY (LGBT) the world's top prize awarded by Tourism and Business Organisation, the "IGLTA HONORS" at Cape Town (South Africa) Convention in recognition of their great work over the years. Lastly, Diversity Consulting International and FITUR GAY (LGBT) will once again be conferring the "Tourism Awards" at the fourth edition of the prize this year.