Brazil seizes contraband of Paraguayan cigarettes, some from president Cartes factory
Monday, January 22nd 2018 - 09:36 UTC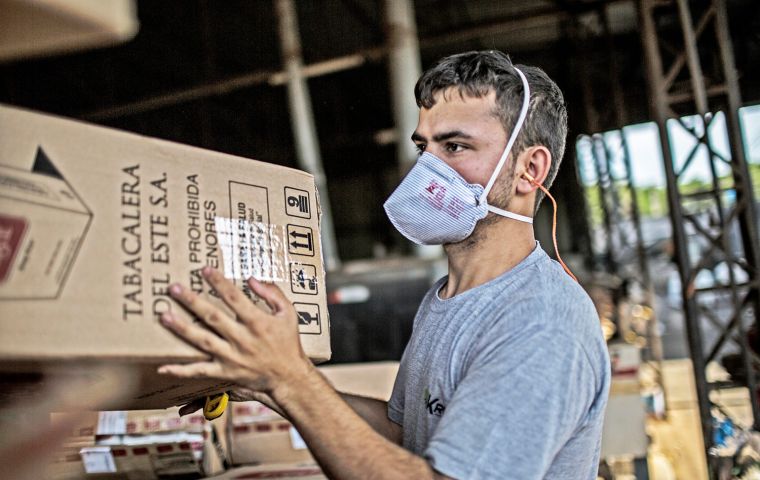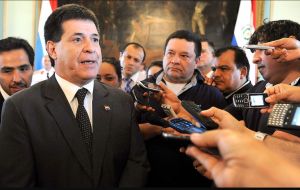 Brazilian authorities have reported the seizure of a huge contraband of cigarettes from Paraguay, and some of the brands in the boxes belong to a well known tobacco company in Asunción, which belongs to president Horacio Cartes.
As reported by the Brazilian Federal Highways patrol, six semi-trucks originally from Paraguay were stopped and following inspection, an estimated 2.4 million cigarettes boxes were discovered, valued at some 12 million Real or approximately 3.5 million dollars.
The seizure took place on Sunday afternoon at kilometer 43 of Campo Grande, and is considered the largest seizure of cigarettes so far this year.
According to the report when the convoy was stopped, it was discovered in the first semi-truck that the cargo had no legal circulation or introduction to Brazil documents. The six drivers were arrested, two of them with smuggling records. They admitted to be taking the cargo from Paraguay to Rondonopolis.
The report also points out that some of the boxes were identified as cigarettes manufactured at Tabacalera del Este SA, Tabesa, a company which belongs to the business group of Paraguayan president Horacio Cartes. The Paraguayan leader is known in the past to have been involved in the manufacturing of cigarettes which end up in neighboring countries, where apparently they have been smuggled.
An uncle of Cartes, who is a pilot, was arrested a couple of years ago and had to spend time in jail in Uruguay where he was caught landing in a farm with some 450 kilos of cannabis. In Paraguay he had been convicted for similar crimes.
This is not the first time that the Brazilian media openly accuses the Paraguayan president business group of involvement in smuggling cigarettes to the huge Brazilian market. Since Brazilian president Michel Temer was imposed in office, Brazilian forces have been cracking down on the smuggling of cigarettes, but mainly drugs and arms, which mostly end up with the gangs that dominate the favelas and narcotics trade.