Good start for Argentine squid season: daily average catches of 28 to 35 tons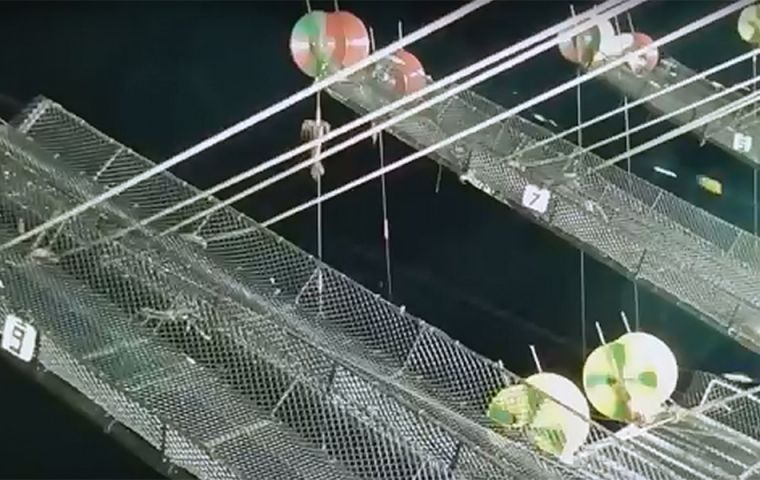 The squid fishing season in the South Atlantic, operating with Argentine licenses, has started with good prospects and a moderate optimism of the sector. During the first week jiggers reported daily average catches that oscillated between 28 and 35 tons, according to Pescare, an Argentine fish industry publication. .
Although the level of catches is good, the ship-owners are cautious and consider that it is still too early to predict how this year's season will evolve. They recalled that in the first weeks of last year the fishing started well, with daily average catches of 28 tons, and then it decreased. The season ended up being "short", but with a good price level.
Pescare reported that although there are still no definitions by the National Institute of Fisheries Research and Development (INIDEP), the fleet could be operating on the summer spawning stock.
However extracted squids have a better size than those of the beginning of the previous season, with predominance of sizes S (between 150 and 200 grams), and double S.
If the conditions remain jiggers could start to unload in Mar del Plata by the end of this month, and others a few days before in Patagonian ports, which are closer to the fishing area.
Reports from the sector indicate that very little was fished outside the exclusive economic zone (EEZ) of Argentina in the first days of this year. Jiggers reported catches of around 2 tons, and trawlers, of about 6 tons, reports Pescare.
The 2017 Argentine Illex squid season closed with a total catch of 98,965.5 tons, of which jiggers contributed 86,498.5 tons and the trawlers, 10,374.7 tons. (FIS)