VIDEOS - Clashes between protesters and officials in Venezuela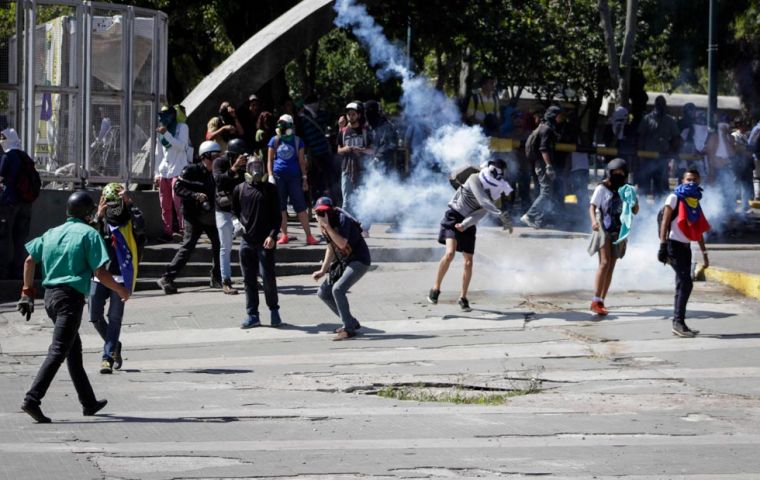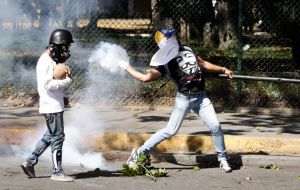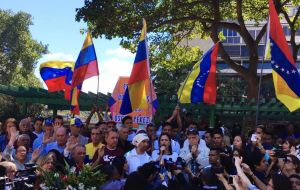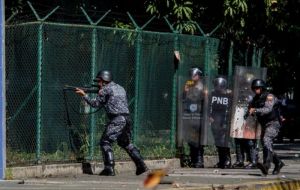 Security officials are dispersing with pellets and tear gas opposition concentration in front of the Central University of Venezuela in Caracas, after the opposition convened a peaceful demonstration in protest against the government. So far at least 3 people have been injured by pellets in the confrontation. The protesters were refuging at the University and erected barricades in the street, facing with stones and molotovs the officials while they shoot and throw tear gas bombs inside the university headquarters, according to ReporteYA
María Corina Machado's party, Vente Venezuela - who got out of line with the Democratic Unity, the country's main opposition coalition - called today for a rally in "tribute to all the victims of tyranny" 60 years after the fall of the military dictatorship by Pérez Jiménez; to protest against the government, the extrajudicial execution of former rebel police Oscar Pérez and his group of insurgents and in tribute to the protesters killed in the last protests.
Under the hashtag #QueLosHéroesNosUnan (May the heroes unite us), Machado pronounced herself in the demonstration proclaiming "we swear to all those who have given their lives for freedom, that we will continue this path until we see this country free and prosperous again" and, referring to the case of Pérez, "A week ago, at this same time, the Maduro regime killed 6 men and one woman. They are part of a generation subjected to hunger, violence, ignorance, persecution; from a generation that rebels to ignominy, to silence, to the bondage of survival. "
The body of Oscar Pérez was buried yesterday without the consent of his relatives, preventing them from attending the ceremony or seeing the body of the former police inspector.
The clashes began at noon, after some protesters discussed with officials that were surrounding the area, and continued during the afternoon between the Bolivarian National Guard and hooded demonstrators in the vicinity of the Universitary City in Caracas and in some sectors of Merida, in the west of the country.