The US tourism industry is suffering from the "Trump slump"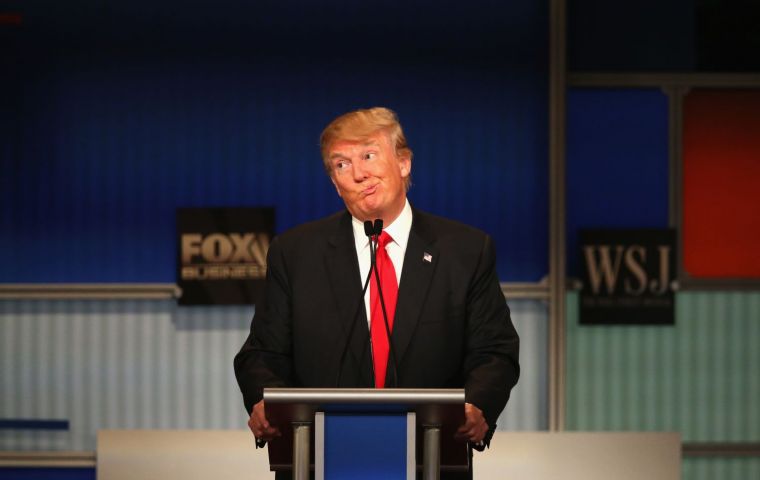 Travel to the US is falling, a decline some in the tourism industry blame on US President Donald Trump. The number of international visitors fell by 4% in the first seven months of 2017, according to the US National Travel & Tourism Office and the trend occurred across all regions, with Africa and the Middle East reporting some of the most dramatic declines.
The decrease in the US contrasts with rising tourism globally.
Some have dubbed the fall in the US a "Trump slump", pointing to the president's America First rhetoric and anti-immigrant comments, as well as tighter visa rules for some countries and other restrictions. "When people travel, they're looking for a pleasant emotional experience," said Vincent Wolfington, former chair of the World Travel and Tourism Council.
"The perception is it's probably too much trouble at this point in time to visit the US."
After years of steady increases, international travel to the US peaked in 2015 at 77.5 million visitors. The number of travelers fell about 2% in 2016, a decline that accelerated in the first seven months of 2017, according to the National Travel and Tourism figures.
Visitors from Canada - typically the source of the greatest number of foreign travelers - increased by 4.6% year-on-year through July, according to the US. But visits from the next two major tourist markets - Mexico and the UK - slipped in the period. Travel from China, which accounted for the fifth highest number of visitors, also fell, while it held steady in Japan, the number four market.
In the important UK market, a weaker pound is likely dissuading visitors, said David Tarsh, a spokesman for ForwardKeys, a Spain-based company that analyses travel patterns.
But broadly speaking, the dollar's value has fallen sharply this year, making it cheaper for most foreigners to travel in the US than it was in 2016.
Though the dollar remains relatively strong compared to five years ago, Mr Wolfington said he thinks sentiment is the driving factor, as global surveys show approval of US leadership has fallen.
"Non-US citizens got the impression they were not welcome in the US," said Mr Wolfington, who identifies as a political independent. "Today we're facing the same situation."
Mr Tarsh said ForwardKeys has not been able to isolate the impact of the president's policies and rhetoric. But the firm expects long-haul bookings to the US to continue to lag the rest of the world in 2018.