Falklands' 26-competitor team to Commonwealth Games in Australia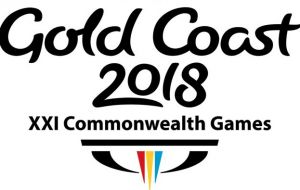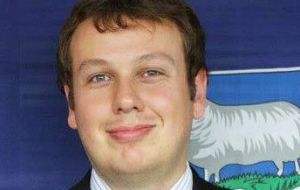 The Falkland Islands will be sending a team of 26 competitors and officials to the 21st Commonwealth Games in the Gold Coast Australia in April. Two sports will be represented: badminton and various shooting disciplines and the whole event will run from April 4 -15.
The team will comprise: Mike Summers, Falkland Islands CGA President; Andy Brownlee, Chef de Mission; Steve Dent, General Team & Shooting Manager; Anna Spain, Team Attaché; Steve Fowmes, Team Press Attaché; Natalie Galant, Team Physio; Hazel Fowmes, Team Physio; Ben Watson, Badminton Team Manager; Richard Eaton, Badminton Coach; Doug Clark, Badminton Team Captain; Chris Eynon, Badminton; Tobi Adeoye, Badminton; Cheryl March, Badminton; Zoe Morris, Badminton; Tansie Bonner, Air Pistol; Nevin Middleton, Air Pistol; Murray Middleton, Air Pistol; Charlotte Middleton, Air Pistol; Glen Smith, Air Pistol Team Manager; Christian Berntsen, Full Bore; Mark Dodd, Full Bore; Graham Didlick, Shotgun; Shaun Jaffray, Shotgun; Saul Pitaluga, Shotgun Coach; Michael Goss, Small Bore; Elanne Christie, Small Bore Coach; Chef de Mission, Andy Brownlee.
Brownlee made special mention of, "the hugely significant contribution Saul Pitaluga and Doug Clark have made in representing the Falkland Islands in shooting and Badminton at Commonwealth Games for more than two decades."
He said: "As well as numerous Island Games. Saul first represented the Falkland Islands in 1994 in Victoria, Canada so GC2018 will be his seventh Commonwealth Games. Doug first represented the Falkland Islands in 1998 in Kuala Lumpur, Malaysia, missed the 2006 Games, so the forthcoming Games will be his fifth, a considerable achievement from both gentlemen and FIOGA thank them for their contribution and dedication to Falklands sport".
MLA Stacy Bragger will attend the Commonwealth Sports Ministers Conference and the Opening Ceremony.
Just prior to the start of the Gold Coast 2018 Games Mr. Summers and Mr. Brownlee will represent the Falkland Islands at the Commonwealth Games Federation General Assembly at the end of March.
This event will cover 18 sports and 7 para sports. It will be the fifth time Australia has staged the Commonwealth Games following Sydney (1938), Perth (1962), Brisbane (1982 - when the Falkland Islands first took part sending Full Bore Shooters Tony Pettersson & Gerald Cheek) and Melbourne (2006) – making Australia the nation that has hosted the most number of Games. (Penguin News)