Ecuador's Sunday referendum could annul Correa's aspirations of reelection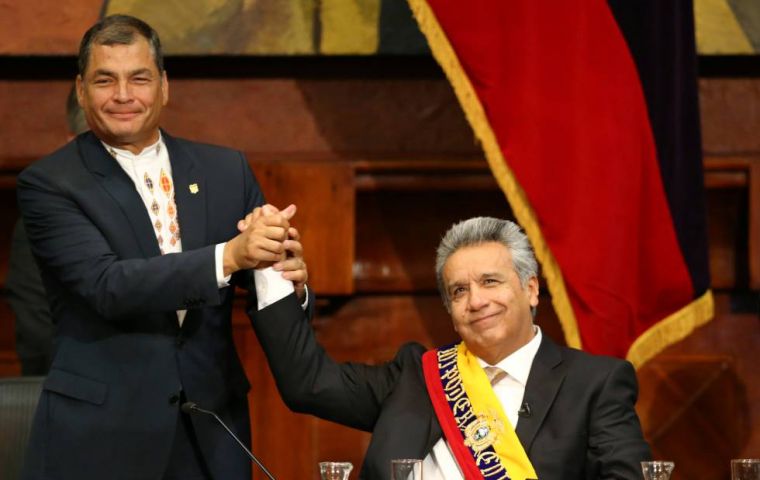 When Ecuadorians vote on Sunday barring former president Rafael Correa from re-election, they will also be choosing whether to buck a trend across South America in which overbearing former presidents just can't let go of power.
After Lenín Moreno was elected Ecuador's president in 2017, he was expected to keep the seat warm for his predecessor's return in 2021. Over a decade in power, Correa allied with the leftist governments of Venezuela and Bolivia, ploughed public money into social spending – and also sheltered the WikiLeaks founder Julian Assange.
For half of that period, his vice-president was Moreno.
But since taking office, Moreno – the world's only wheel-chair using head of state – has made good on his pledge to be his own man. He sacked the former vice-president Jorge Glas, a close ally of Correa who was later sentenced to six years in jail for corruption. He has also repeatedly hinted he wants to remove Julian Assange from the Ecuadorean embassy in London.
The result has been a bitter feud between former allies. Correa called Moreno a "wolf in sheep's clothing" and returned to Ecuador from his wife's homeland of Belgium to lead the no campaign against the referendum. Moreno, in turn accused Correa of bugging his office.