Venezuelan presidential elections for April 22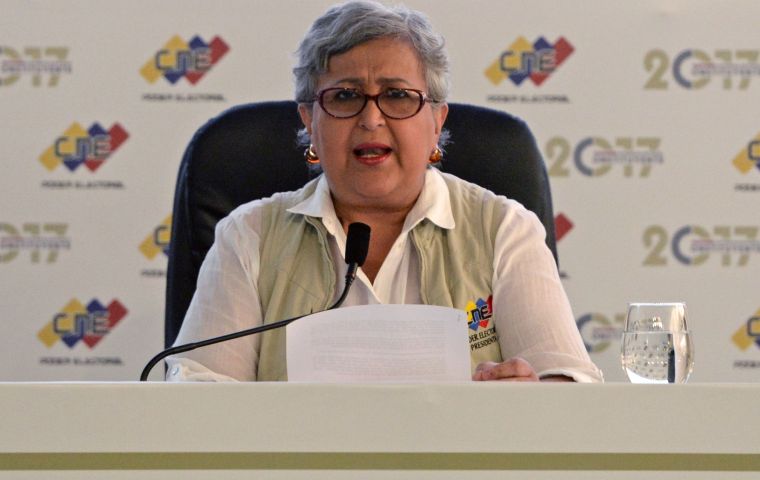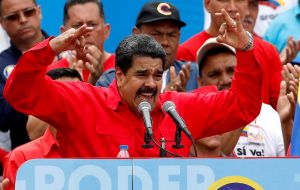 Venezuela's questioned electoral council has set April 22 as the date for a controversial presidential election, which was supposed to occur late 2018. The opposition accuses President Nicolas Maduro of using to plan a second term for himself.
The head of the National Electoral Council, Tibisay Lucena, made the announcement Wednesday after talks broke down between the government and opposition on setting a date for the polls.
With the opposition coalition barred from fielding a candidate and several top Maduro critics banned, the deeply unpopular president's opponents accuse him of rigging the snap vote before it is even held.
Venezuela was not due to hold a presidential election until December.
But the Constituent Assembly -an all-powerful legislature stacked with Maduro loyalists- announced last month the date would be brought forward.
It comes at a time when the opposition is reeling from Maduro's attacks and its own internal divisions.
Its umbrella coalition, the Democratic Unity Roundtable (MUD), tried to negotiate a later date in talks with government officials in the Dominican Republic.
But the dialogue broke down Wednesday, with Maduro refusing to budge from a draft deal on early elections that the opposition called unacceptable.
"We implore the government not to commit the absurd mistake of calling elections unilaterally," tweeted lawmaker and opposition delegate Julio Borges.
The Supreme Court, which critics say systematically bows to Maduro, has barred the MUD from fielding a candidate under its banner, and blocked several prominent opposition figures from participating.
The reason of the government to advance elections would be a race against the time and inflation. The election will be held against a backdrop of economic and political crisis. Venezuela's inflation rate ended in 2600% last year and the projections for this one are over 36000%.
The campaign will be held from April 2 to April 19, though the government has been holding rallies since the Constituent Assembly announced the elections would be moved up. The government commission vanished from the dialogue table before sign a document presented by the opposition in the dialogue rounds which says that the candidates must have at least 5 minutes per day without censorship on live TV and radio.
The South American country, impoverished despite being a major oil producer, is suffering food and medicine shortages brought on by a recent period of low oil prices, declining production, and economic mismanagement.
It is in the grips of hyperinflation, teetering on the brink of outright default, and increasingly isolated internationally.
Maduro and his government defend themselves by saying the economic crisis is the work of enemy nations -invariably the United States, sometimes Colombia or Spain- plotting with right-wing businessmen seeking to overthrow him.
With AFP