Brazilian inflation in January below the official Central bank target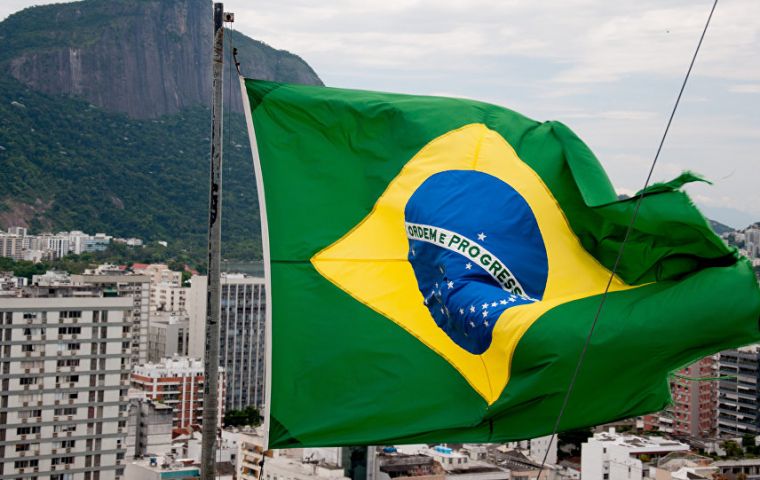 Lower power tariffs pulled Brazil's inflation rate below the official target range and even the lowest of forecasts in January. Consumer prices tracked by the benchmark IPCA index rose 2.86% in the twelve months through January, government statistics agency IBGE said on Thursday.
The report is likely to cast a shadow on a widely-held perception that inflation was trending upwards after a months-long stretch of falling food prices came to an end.
Annual inflation had reached 3.02% in mid-January, within the central bank's target range of 4.5%, plus or minus 1.5 percentage points.
The IPCA rose 0.29% in January from December
Lower power tariffs subtracted 0.17 percentage points from the monthly reading after heavy rains boosted hydro generation and allowed regulators to cut electricity rates in January and February.
Last month, Brazil's energy minister said rates should remain low in March too. The report supported trader bets on a March interest rate cut even after the central bank stated on Wednesday that, at that point, it considered appropriate to end the deepest easing cycle in a decade.
The bank has reduced the benchmark Selic rate by 750 basis points since October 2016 to an all-time low of 6.75%. Yields paid on interest-rate futures fell in the wake of the inflation reading and implied a one-fourth likelihood of a 25 basis-point reduction in March, though most traders still bet the bank would stand pat.
Policymakers have repeatedly stressed they would not overreact to price shocks over which they have no control, but have also highlighted the risk that slow inflation contaminates expectations going forward.
Expectations for year-end inflation remain stubbornly below the midpoint of the central bank's target range, at 3.94% according to the latest central bank survey of economists.
Meanwhile, wider price pressures remain muted amid double-digit unemployment rates and wide idle capacity among companies, even as the economy looked set to grow at the fastest pace in five years in 2018.