Maduro will not be able to enter Peru or the Summit of the Americas
Friday, February 16th 2018 - 23:14 UTC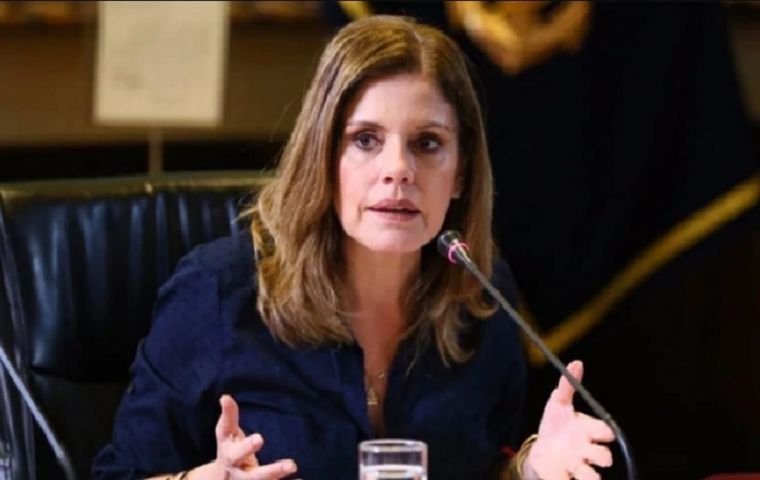 The government of Peru announced through its prime minister, Mercedes Aráoz, that it has withdrawn the invitation it sent to Venezuelan President Nicolás Maduro in November to attend the eighth Summit of the Americas, to be held in Lima on the 13th and 14th. of April; a week of the criticized presidential elections decreed by the Constituent Assembly in Venezuela.
"He can not cross Peruvian ground nor sky, he can not enter (to Peru) because he is not being welcomed," Aráoz said on the Radio Programas del Perú (RPP) radio station in response to statements by the Venezuelan leader. He asked the international community "Do you fear me?".
The president of the Council of Ministers and also second vice president of Peru responded to the announcement made by Maduro to attend the summit in Lima "at all costs" to, he added, say the "truth of the country."
The withdrawal of the invitation is due, according to Aráoz, to the breakdown of negotiations with the Venezuelan opposition in which no agreement was reached after the Constituent Assembly, composed only of pro-government deputies, advanced the elections leaving the opposition at a disadvantage , which has its main figures politically disabled or in prison.
A similar episode happened in Mercosur instances in December 2016, when the then Chancellor Delcy Rodríguez tried to enter through a window to the block meeting in Buenos Aires after the suspension of the Caribbean country.
The Venezuelan opposition denounces favoritism on the part of the government due to the fact that, in addition to the improvised timetable, the opposition coalition was excluded in January from the process of validation of electoral cards since the Venezuelan Supreme Court of Justice estimated that it could lead citizens to a "double militancy" illegal and leaving the opposition, for now, without a joint political grouping.