Argentine January inflation 1.8%; minister admits it is a slower pace than expected
Saturday, February 17th 2018 - 09:55 UTC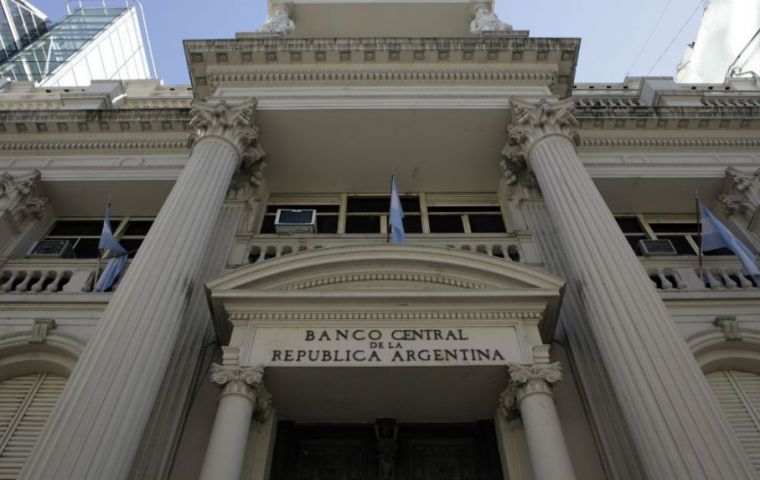 Argentina's Consumer Price Index (CPI) rose by 1.8% in January 2018, after increasing 3.1% in December 2017, said the country's statistics office Indec. Despite the deceleration, the reading was higher than market expectations for the monthly consumer price inflation (+1.5%). The result was primarily influenced by higher costs for entertainment and culture (+3.5%).
Last year, the annual inflation reached 24.8%, well above the central bank's target for 2017, of between 12% and 17%. The monetary authority aims to reach a 15% annual consumer price inflation in 2018.
The 1.8% in January brings the 12-month inflation rate to 25%.
The central bank is targeting inflation of 15% this year. In greater Buenos Aires, which had been used as a proxy for the country's inflation before the Indec statistics agency launched a nationwide index last year, consumer prices rose 1.6% in January.
Meanwhile the locally traded U.S. dollar fell 1.20%, closing at 19.66 Argentine Pesos, with investors unmaking positions to buy local currency.
"Investors and companies turned around their positions in dollars in search of better returns on assets in pesos," said Fernando Izzo, an analyst at ABC Mercado de Cambios.
Regarding the situation Finance Minister Nicolás Dujovne admitted inflation is falling, but at a slower-than-expected pace.
Dujovne said that in 2015 Argentina had "inflation net of regulated prices close to 30%, and today that inflation is close to 20%," although "the pace is slower than we thought two years ago," the official said in a radio interview.
"This is a very healthy process because we lower inflation without repressing prices or the exchange rate, which is something that was done in the country to lower inflation quickly, with programs that later ended up exploding," Dujovne said.
He also claimed that "Argentina is ordering itself in economic matters and will grow for the second year in a row, it is a healthy and lasting growth because it is led by investment and this year we will see a very interesting growth in exports."