Peru and Australia sign trade deal, which opens market for Aussie farm produce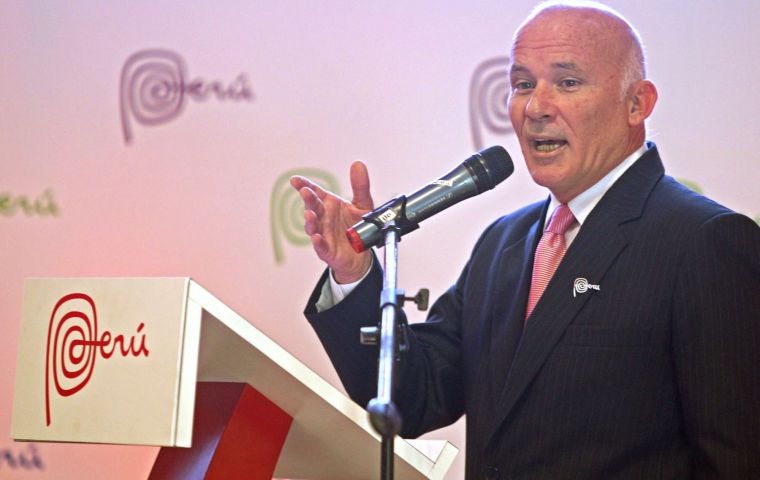 Australia and Peru have signed a new trade deal that is expected to lead to more local products - including beef, sugar, almonds and dairy - being sold in nation which is a full member of the Pacific Alliance.
Australian Trade Minister Steve Ciobo and his Peruvian counterpart Eduardo Ferreyros, signed the pact in Canberra after it was finalized last November.
"Australia and Peru have the same view on how to develop our economy and we both believe that trade is an important tool to move forward," Ferreyros said.
"We also agree that the regional economic integration of the Asia Pacific region is very important and we are working together to move that agenda forward."
The agreement will give Australian farmers preferential access to the fast-growing Peruvian economy for the first time, with 99% of tariffs that Australian exporters face into Peru eliminated.
Supermarkets in Peru are already asking about stocking Aussie beef, Mr Ciobo told AAP, while the access for sugar farmers was more than any other country had achieved over the past two decades.
The deal is also good news for services exports, especially education with Peru agreeing to recognize Australian degrees.
"As Peru's economy grows, so will their need for services," Mr Ciobo said.
"Australia's service providers are now perfectly placed to meet this demand as we've secured the best services commitments Peru has ever offered."
The agreement will now go to a committee, which will undertake a public inquiry before delivering a report back to parliament with further recommendations.
"I hear from time to time these completely false allegations made that these trade deals are done in secret," Mr Ciobo told reporters at the signing. "We're about to go through the process that highlights that that is complete rubbish."