Illinois farm industry concerned with main competitors Argentina and Brazilian growth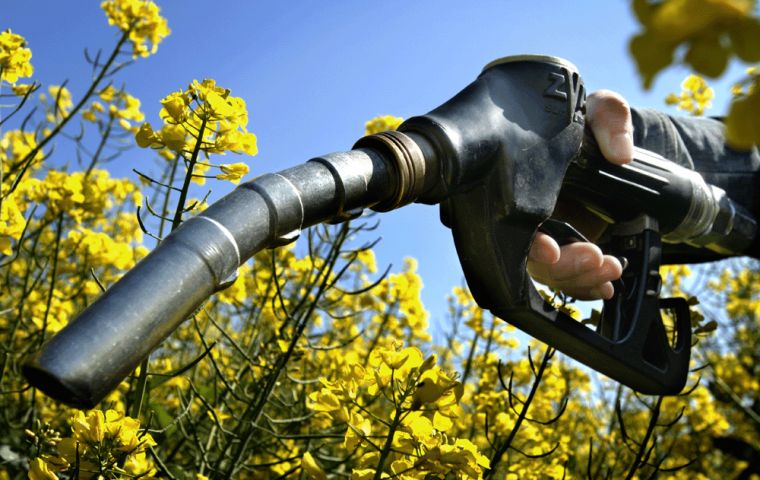 A market study tour in January to Argentina and Brazil by the US state of Illinois Farm Bureau helped farm bureau leaders and Illinois farmers learn more about their chief competitors. Tamara Nelsen, senior director of commodities at the Illinois Farm Bureau, said the original plan to go to Canada and Mexico was scrapped due to anti-trade rhetoric, which led experts to point them to South America.
"The more we talked to experts around the United States and around the world, the more they said, 'You know, it would be a good time to go to your chief competitor nations, Argentina and Brazil,'" Nelsen said.
Nelsen said the Illinois Farm Bureau took a trip to Argentina and Brazil 15 years ago and had expected great improvements in infrastructure. Both countries had yet to make vast improvements though, Nelsen said.
"So, right now our chief discovery was we are still in the game and on top as far as our infrastructure, but we need to make sure we continue to invest in infrastructure," Nelsen said.
Nelsen said the countries wanted to work on a few projects together, including making sure there were no artificial trade barriers in European and Asian markets, and other bio-fuel initiatives that could be considered renewable energy. She also said a few opportunities were found for trade in Argentina and Brazil.
"We saw many opportunities there for trade into Argentina and Brazil for some specific products," Nelsen said. "Namely, the high-end snack foods or confectionery or wine."
Nelsen said the governments in Brazil and especially in Argentina are hard on farmers and place heavy taxes on them instead of investing in and welcoming the industry as a source for jobs. Despite that, she said farming is there to stay, but farmers told her they wished they had as much political sway as in the United States.