Argentina foils major cocaine ring operating from the Russian embassy in Buenos Aires
Friday, February 23rd 2018 - 09:28 UTC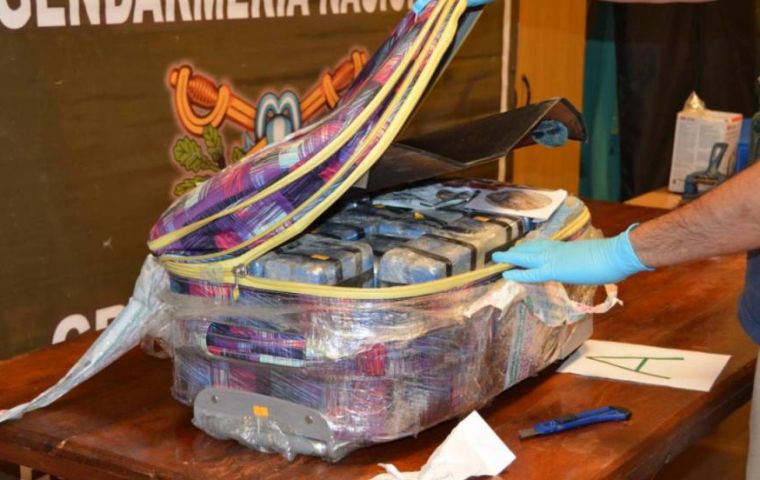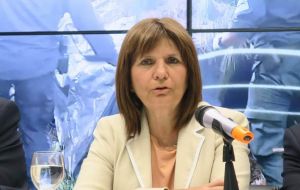 An international drug trafficking ring operating out of the Russian Embassy in Buenos Aires was dismantled and several arrests made, Argentine police announced on Thursday.
Argentine Security Minister Patricia Bullrich said the arrests mark the end of a 14-month investigation that began in December 2016 when Russian Embassy officials found 850 pounds of cocaine stashed in 16 pieces of luggage and alerted Argentine police. The police then switched the cocaine with flour, inserted a tracking device and waited until the bags were moved.
The suspected traffickers attempted to move the bags several times, but weren't able to do so until December 2017. At that time, the bags were put on a plane to Moscow. Three Argentine customs officials traveled with the bags to monitor them. When the bags arrived at the Moscow airport, two Russian men there to pick them up were arrested.
Two dual citizens of Russia and Argentina -- Ivan Blizniouk and Alexander Chikalo -- were also arrested, according to Argentine newspaper, Clarín. Blizniouk is a Buenos Aires police officer accused of facilitating the shipment to get through customs. And Chikalo is suspected of handling the logistics.
Ali Abyanov, a former Russian embassy official in Buenos Aires, was arrested in Moscow on Thursday. He is suspected of being the contact person at the embassy for the cocaine shipment, which came from a person police only named as "Mr.K."
Mr. K remains at large and an international warrant was put out for his arrest.
Minister Bullrich said the cocaine found in the Buenos Aires embassy was worth 50 million Euros (US$62m) and was of very high purity. She added that the final destination was Germany, and confirmed that the mastermind of the smuggling operation was in Germany and is expected to be arrested by German police.