Falklands/Darwin cemetery operation: all ready for relatives day-trip, according to Argentina
Monday, February 26th 2018 - 06:40 UTC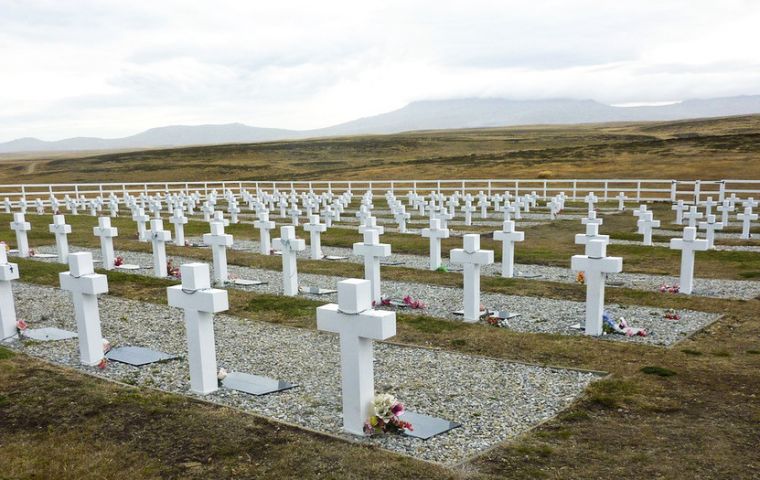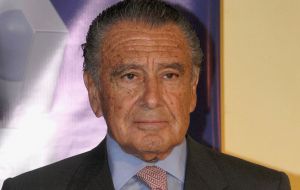 The trip of the relatives from the now identified 88 Argentine combatants buried at Darwin Cemetery, will be arriving to the Falkland Islands in three aircraft on 26th March at 09;30, and will be leaving by 16:00 hours of the same Monday, according to reports in the Argentine media. The Argentine-Armenian businessman Eduardo Eurnekian, who in 2004 paid for the Argentine Memorial at Darwin, will be financing the operation.
Two McDonnell-Douglas MD83 chartered from Lineas Aereas Andes will be flying two relatives of each of the 88 now identified soldiers' remains, plus doctors, psychologists, priests, members of the Forensic Anthropology team, some Argentine foreign ministry staff and Human Rights Secretary, Claudio Avruj, totaling 240 people.
British ambassador in Argentina, Mark Kent will also be of the party and an invitation has been extended to the former British Army captain Geoffrey Cardozo, who was responsible back in 1982 for the burial of 230 Argentine combatants, including 121 unidentified.
The third aircraft, a Metro 23, specially conditioned will carry the black granite tombstones with the names of the 88 identified combatants, while those reading, "Argentine soldier, only known unto God" will be flown back to Argentina.
The aircraft are scheduled to leave Ezeiza international airport Monday March 26 between 05:30/06:30 and should be landing at MPA at 09:30. From there to the cemetery, and all the logistics surrounding the event, apparently has already been contracted. Reports from Buenos Aires indicate that the trip has been organized by foreign minister Jorge Faurie, the Executive's Strategic Affairs advisor Fulvio Pompeo, while Human rights secretary Avruj is coordinating with the Malvinas Families Committee president Maria Fernanda Araujo, and UK ambassador Mark Kent making the contacts with the Islanders.
As said above Mr. Eurnekian and his Corporación America-Aeropuertos Argentina 2000, will pay for the whole March 26 operation, however the Argentine government will be responsible for bringing all the relatives to Buenos Aires, and then returning them to their home towns.