UK/Brazil launch the Year of Science and Innovation 2018/19
Monday, February 26th 2018 - 09:09 UTC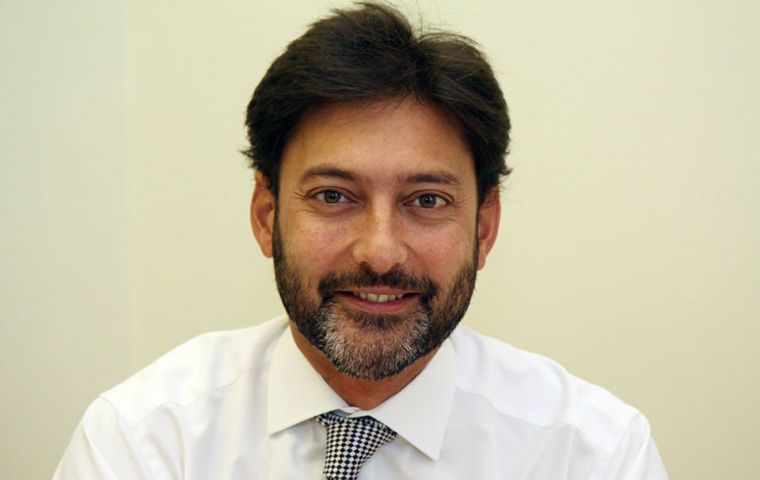 The UK-Brazil Year of Science and Innovation 2018-19, will be celebrated by a cocktail reception on 27 February at the Museum of Tomorrow during the visit of the British Royal Research Ship James Cook to Rio.

This state of the art ship operated by the United Kingdom's National Oceanography Centre, is responsible for studies in some of the Earth's most challenging environments, from tropical oceans to the edge of ice sheets.

The UK's Ambassador to Brazil, Vijay Rangarajan and director of the Museum of Tomorrow, Ricardo Piquet, will host guests from the scientific community, business representatives and officials from the Brazilian government for a cocktail reception to officially announce the UK-Brazil Year of Science & Innovation. The initiative promises to be a celebration of bilateral science and innovation cooperation with a schedule of events, lectures and announcements of new research programs under our Newton Fund with strong opportunities for working with the United Kingdom relating to the UK's new Industrial Strategy

"Science collaboration between the United Kingdom and Brazil is enormous, has major impact on our lives, and even greater potential for the future. The highlights of this Year include a lecture series with British Nobel laureates, scientific workshops and seminars to discuss innovation. There will also be funding for research through our UK government Newton Fund", promised the British Ambassador.

"This will be an opportunity for scientists, entrepreneurs and British and Brazilian companies to celebrate what our joint research has already accomplished – from sequencing the Zika virus to advanced agriculture - and discuss how to work together on future global challenges such as health, climate change, energy, biodiversity and agriculture and opportunities for working with the United kingdom relating to our new Industrial Strategy", says Ambassador Rangarajan.

The James Cook Research ship will dock at Praça Mauá in Rio de Janeiro on February 27th. Visitors to the Museum of Tomorrow will be able to go aboard the expedition for a guided tour, having an opportunity to view the specialized equipment in oceanic research and speak to part of the crew before their next expedition to Cape Town, South Africa. The current research group features individuals from 11 different nationalities from nine institutions, including the University of São Paulo and the Instituto de Estudos do Mar Almirante Paulo Moreira (IEAPM).