Brexit: Corbyn proposes customs union with EU, but for Brussels it is "pure illusion"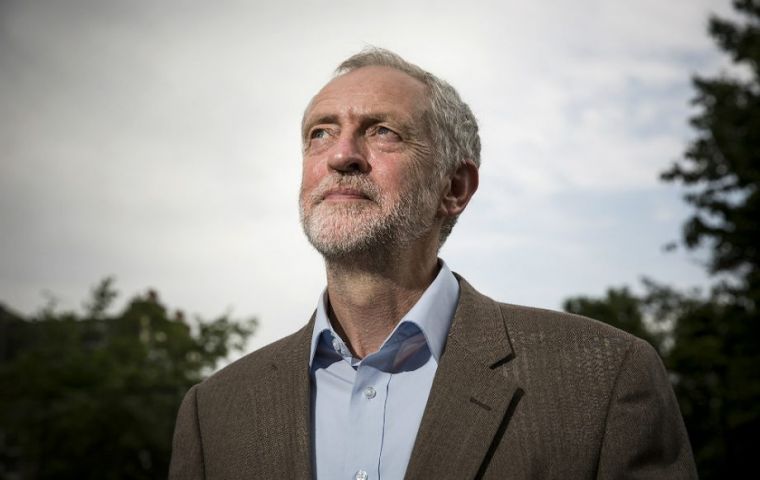 Britain should enter a new customs union with the European Union, opposition Labour leader Jeremy Corbyn said on Monday, setting up a possible parliamentary defeat for Prime Minister Theresa May who has vowed to leave the arrangement after Brexit.
After months watching May's Conservatives voice deep divisions on the EU without committing himself to a clear vision of life outside the bloc, Corbyn said he wanted a "bespoke" customs union with exemptions for Britain on a number of issues.
But his proposals, like those set out by May last week and derided by a senior EU official as "pure illusion", could fall flat in Brussels where officials have ruled out "cherry picking" market access without accepting all the rules.
"Labour would seek to negotiate a new comprehensive UK-EU customs union to ensure that there are no tariffs with Europe and to help avoid any need for a hard border in Northern Ireland," Corbyn told students and local politicians at Coventry University in central England. He gave as an example the Mini, "one of Britain's most iconic brands", manufactured by Germany's BMW.
The product, he said, crosses the English Channel "three times in a 2,000-mile journey before the finished car rolls off the production line", underlining the importance of a "frictionless supply chain".
"But we are also clear that the option of a new UK customs union with the EU would need to ensure the UK has a say in future trade deals...Labour would not countenance a deal that left Britain as a passive recipient of rules decided elsewhere by others. That would mean ending up as mere rule takers."
By leaving the single market, Britain would no longer have to accept unlimited immigration from the EU — one of the main issues that drove many people to vote for Brexit at a referendum in 2016. The proposed customs union would cover only goods, not the services that are a vital part of Britain's economy and exports currently given free access to the single market.
A spokesman for the European Commission declined to comment but one diplomat said on condition of anonymity: "Corbyn's speech is most welcome but he cannot expect the EU single market to become the cherry on his 'new cake'."
A Labour source said there was no "plan B" if the EU rejected the plan under which the party would press for "protections, clarifications or exemptions where necessary" for privatization, public service competition directives, state aid and procurement rules.
The CBI, the leading business lobby, said a customs union would "help grow trade without accepting freedom of movement or payments to the EU", but it added: "businesses have their eyes wide open on Labor's overall rhetoric on re-nationalization".
Corbyn showed no sign of backing away from those plans, saying he could not accept EU competition rules for sectors such as the Royal Mail, "a natural monopoly", or the bloc's rules that dictated during the nationalization of Royal Bank of Scotland the sale of its "best parts".
The next election is due in 2022, so the 68-year-old socialist may never get to the negotiating table before Britain leaves the EU. But by defining a clearer position on the trading relationship, he has set up a possible win in parliament.