UK academic cooperation with Venezuela on Climate Change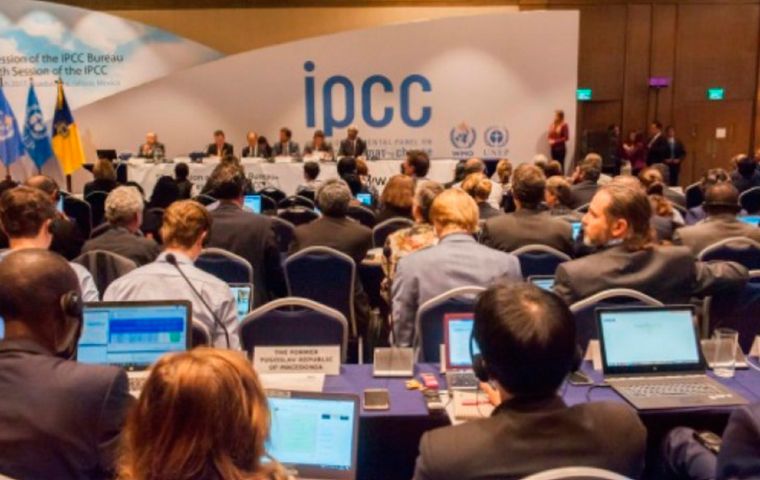 On 21 February, the First Academic Report on Climate Change was presented in Caracas with a conference by Dr. Antonina Ivanova, member of the Intergovernmental Panel on Climate Change (IPCC).
The report was developed by the National Academy of Physics, Mathematics and Natural Sciences of Venezuela (ACFIMAN), with the support of the British Embassy in Caracas. The EU Delegation in Caracas, through the Euroclima+ regional cooperation program, facilitated the visit of Dr. Ivanova and her participation at the presentation of the report.
The project aims to compile scientific data and information for the design of public policies on climate change. It also intends to increase the awareness of the Venezuelan population about the effects of climate change on the country.
In her speech, Dr. Ivanova highlighted that scientific predictions about climate change are being surpassed by reality. The temperature of the planet has already increased 0.82 degrees Celsius above its levels before the industrial era. Likewise, the expert emphasized that the poorest are those most affected by the impact of climate change. Therefore, planning to tackle this phenomenon is also a way to foster development.
The Chargé d'Affaires of the British Embassy in Caracas, Nicolas Harrocks, warned that climate change is one of the most serious threats faced by humanity. Nevertheless, he said that it also represents an opportunity to contemplate new low carbon models of development. The British diplomat reiterated the UK's commitment to the Paris Agreement and its willingness to work with its international partners in this kind of projects.
The First Academic Report on Climate Change is available at the ACFIMAN website (in Spanish).