Spanish trawler caught illegally fishing in South Atlantic fined in Argentina and Spain
Thursday, March 1st 2018 - 11:58 UTC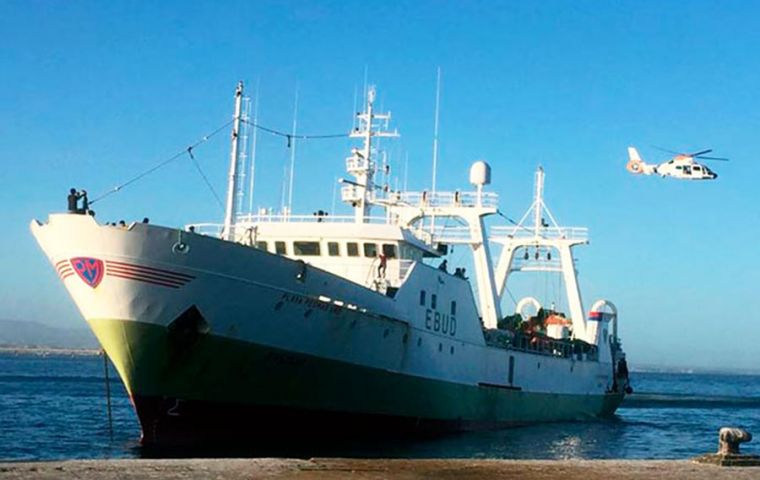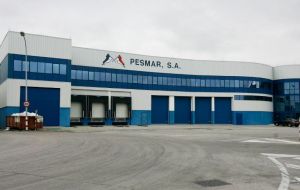 Argentina's Fisheries Secretariat imposed a 400.000 Euros fine, (the highest possible) and the seizure of the cargo, some 550.000 Euros, to Galicia's Pesquerias Marinenses following the arrest of trawler Playa Pesmar Uno which was caught operating in Argentina's EEZ, in early February.
According to Galicia media the defense solicitors reached an agreement with Argentine authorities which means if payment is complied in a ten day period, the total fine will be reduced 25% to Euros 310.000. Article 51 of Argentine Bill 24.922 establishes a minimum and maximum fine of 5 and 10 million Pesos (200.000/400.000 Euros) for illegal fishing.
Reference the seized cargo of Playa Pesmar Uno, 337,7 tons of mostly hake and squid, which was valued in some 550.000 Euros, there are two options, either it is auctioned or the company can buy it back at an established price by Argentine authorities. Pesquerias Marnenses will decide in coming hours, since it is very much interested in returning to fishing in the high seas.
Playa Pesmar Uno was arrested on 4 February fishing is Argentine waters, and although the captain vehemently argued he never crossed into the EEZ, the company later admitted that in effect she had sailed a quarter of a mile into Argentina, blaming mal-functioning GPS.
However the Spanish Fisheries Secretariat which constantly checks the position of Spanish fishing vessels globally from its Madrid Monitoring Center, with a web connected to the so called blue boxes in each vessel, confirmed that the Playa Pesmar Uno was warned several times it was entering Argentine waters. This means that Pesquerias Marinenses will have to pay an additional fine of 60.000 Euros to the Spanish Fisheries ministry.